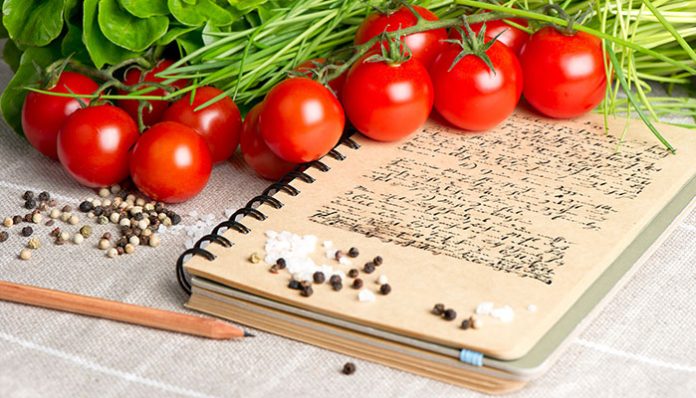 Cooking is an inevitable part of any celebration. Festival remains incomplete without numerous and hot dishes served at dinner. The whole family get together for the special dinner on the occasion. It cannot be similar to ordinary dinner items. The essence of happiness is carried not only through decoration and festive celebration, taste also plays an important part in it. Hence, the Grills Forever team has compiled a list of smoker recipe books so that you can choose a great smoker recipe book to help you during the special occasion.
This is an exclusive book for barbecue lovers. It discusses the magical events during the roasting of barbecues and how smoke functions in it. It describes the alchemy of the total process. It describes all aspect of barbeque. It can be an ideal guide during any festival as we cannot think an occasion without barbecue.
This a bestselling book as recorded by New York Times. Franklin and Jordan Mackay discussed various aspects of barbecue cooking in this book. Franklin has been well known for his barbecues recipes throughout the US since 2009. He has also won all the top barbecue award for his expertise and contribution.
For those who are planning to make a great barbecue party, this book will be the perfect guide. It contains over one hundred latest backyard cooking recipes. It details on the interaction amidst heat, smoke fire and meat during the cooking. It should be an excellent cooking book to have.
This book is a must have for the barbecue lovers. It comes with 200 recipes on various dishes. The main focus of the book is barbecue. The total procedure is discussed in details. More importantly all the ingredients–spices, sauces and marinating process are detailed. This can come really handy during special occasions.
This book should be ideal choice for those who wants to keep the barbecue process simple and enjoy a delicious meal after the cooking. The author, Myron Mixon is one of the best barbecue cooker and he has won numerous trophies for his exceptional recipe. This book contains his secrets.
Smoking Meat reveals the secret of slow-cooked barbecue. Usually barbecues are done using a lot of heat produced from char coal or other sources. However, this book comes up with a simpler solution. Barbecuing meats using low temperature in a slow-cooking method unleashes the real taste of the dish.
Lovers of wood-pallet grill must have this particular book. It reveals all the secret of this amazing mouthwatering and scrumptious dish. Bob Devon, author of the book, is a famed barbeque master. He has come up with some great pizza, chicken, pork, turkey and seafood recipes in the books along with other dishes.
This is a brilliant book for those who want to cook new dishes for every occasions. It contains no less than 120 recipes. These recipes are very simple and surprisingly delicious if cooked according to the instruction. This book is full-colored, so cooking is more precise and enjoyable when it is with the cook.
This book teaches how to grill, fry, smoke and roast with your Big Green Egg or any other ceramic cooker you own. It has some of the best recipes for barbecue which are delicious. The author, Eric Mitchell, is a certified judge of Barbeque Society. He has a depth of knowledge on every aspect of a barbecue dish. For the serious barbecue lovers this book is a must buy.
Party remains incomplete without barbecue parties. For delicious homemade barbecue recipes this book proves to be an excellent help. It contains all the special barbecue recipes that are popular in North Carolina. It also comes up with tips on smoking meats.
For the enthusiasts of wood pellet smokers and lovers of grills this book should be an ideal choice. It comes up with a lot of tricks and tips on these methods. The author reveals all the secret on how to enhance the taste of most foods including seafood, meats and vegetables.
Some Best Seller Normal Recipe Books
This recipe book offers some of the tastiest dishes that can be prepared during any occasion. It contains not only the fast cooking recipes but also the slow ones. With 140 exquisite dishes this book can be a great relief in any special occasion. From chicken, Korean, pizza, grilled cheese to fried rice—all can be found with nutrition information.
This cooking book is special for a particular reason. The recipes are not created in this book by only one author. All the recipes in the book have been basically derived from thousands of contributors at whole30.com. People visit this website and share their ideas which this book includes.
Ina Garten is one of the bestselling authors for cookbook in America. This book is considered to be Ina's personal cookbook. In this book she shared her best cooking recipes she invented for her lover Jeffery. All types of dishes –from vegetables to meat, fish and desserts—are included in this book.
This is a bestselling book by Melissa Hartwig. Here she shows how to gain complete control over food items and turn them into exquisitely tasty dishes. As the title goes, this book shows how to use the ingredient freely and skillfully. This can guide you during any festive event.
Mario Batali is a famed cook who is best known for this versatile cooking knowledge. In this particular book he shared 250 exclusive food recipes which include recipes of seafood, BBQ, Gulf Coast, the Great Lakes, the Southwest, and New England and so on. These can serve cooking ideas at any occasion, even for big parties.
Finally, the above mentioned list of books can come very handy during any event. People should have one or more of these books if they want to experiment with foods and surprise others.