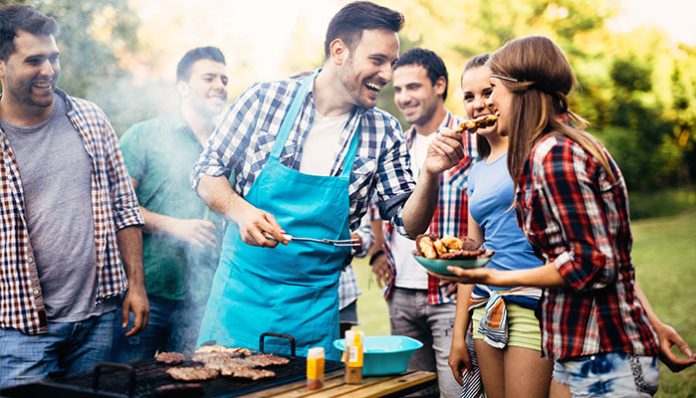 Everybody loves to party. Whether it be birthday parties, anniversaries, baby showers, celebrating graduation, outdoor family brunches or bachelorette parties, cooking for crowds is never a simple task. The best way to deal with these kinds of large scale parties is definitely backyard party grilling.
Grilling is convenient because a number of different types of recipes can be made using one barbecue grill, be it a charcoal grill or gas. If your kitchen is occupied with cooking other dishes and making desserts, grilling in the backyard would not only be fun, it would also save the kitchen from congestion and make way for more smoking recipes. However, to host a great large scale BBQ party, you might feel a bit intimidated. Here at Grills Forever, we have compiled a list of grilling party ideas that you could use to make your BBQ party an inevitable success.
How to Prep for Your BBQ Party?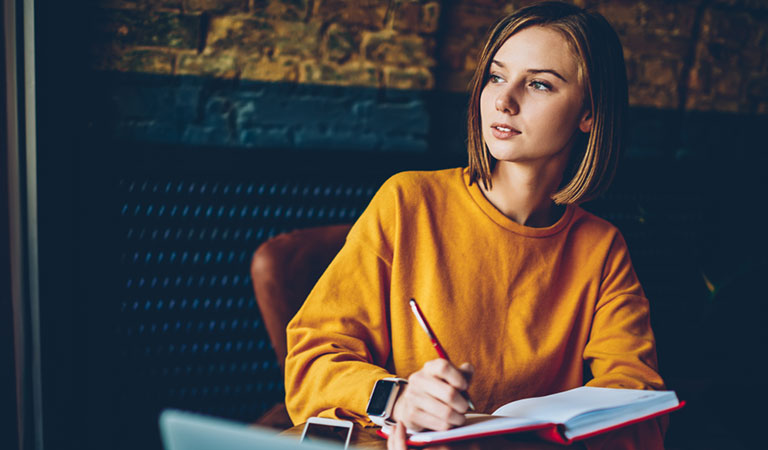 Determine how much time you have to arrange the party and make a guest list. Remember to serve everything in buffet, which is easier. On one table food will be served while on the other table, guests will sit and eat. This way you will not have to move in and out of the kitchen too often. Plan what recipes you intend to cook and grill, the day before and on the day. Also plan what condiments, drinks and desserts you will serve for the guests. Clean your grill grates, polish the grilling equipment, gather natural charcoal if you are using a charcoal smoking grill. If you do not have grills and smokers then buy ones that are a bit more spacious, has enough burners and also ensure to buy thermometers. The temperature of the grilled meat determines whether the grilling is done or not. Clean the grill grates by dipping them in vinegar and baking soda solution, then rinse with water. You can also use warm soapy water to clean the grilling area and the grates.
Setting up the Place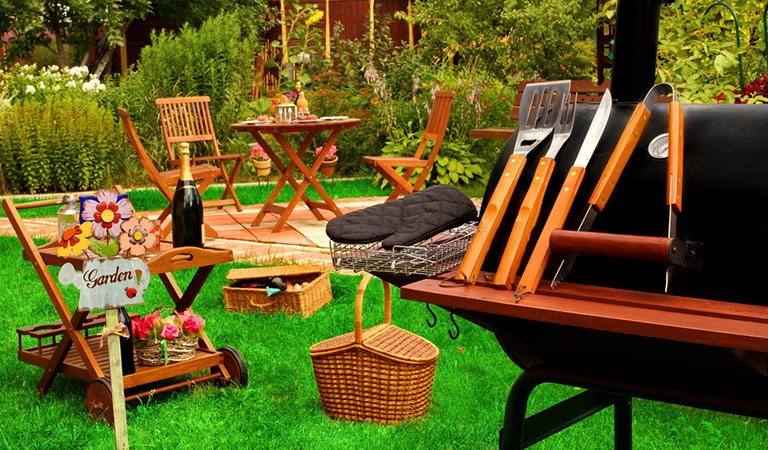 Set the guest table close to the house. Position foods in a way that they can be refilled easily. Keep the grilled food items close to your large-sized grill. The grills are hot so, try to keep children away for safety reasons. Keep silverware wrapped in a napkin at the end of the buffet table. Since it is a BBQ grilling party for a large number of people you can send out invitation cards with decorative designs in themes related to grilling or smoking. Mention time and date and if you want to take your party to the next level, mention a theme. To ward off backyard bugs you can use citronella candles.
Appetizers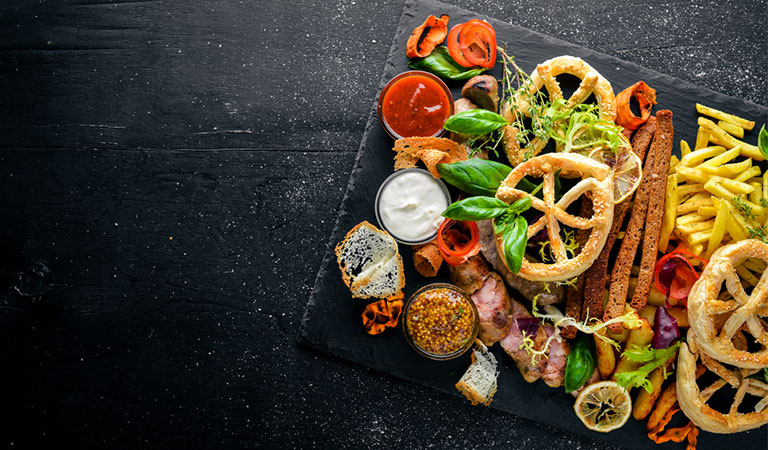 Appetizers might not seem to be needed, but honestly, these items can really get a BBQ party going. Appetizers can also be of great help if there are children running around. Go for simple easy appetizers that would be easy to make, nutritious and also not make the guests already full. Try making deviled eggs, pickles, nachos, guacamole, salsa, zucchini, lettuce wraps, salads, etc. Use your grill machine to smoke marinated chicken skewers and potato kebabs and serve with sauce. You can also try grilling shrimps and sausages, a very easy way of creating delicious appetizers.
Party Grilling Tips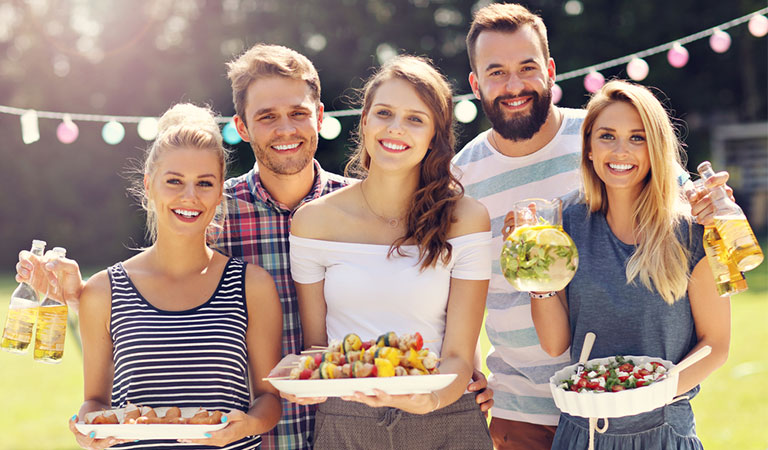 You do not want your meat to look smokey and charred on the outside but undercooked from the inside. If you are opting for a gas grill, ensure to preheat at a high temperature, and set the grilling area to a specific temperature, with one side of the space having a higher heat. Keep an oven thermometer close to check the temperature of the indirect heat and the direct heat. Whatever is to be grilled should be on top of the space getting indirect heat. Make sure to grill all sides properly.
While measuring the temperature of grilled meat, ensure to stick a thermometer deep into the meat without touching any bones. Usually, beef is well done at a 130-160-degree F range, whereas pork is done at around 140- 160 degrees F and poultry at 165 degrees F.
Some Party BBQ Ideas
Try grilling burger patties, steaks, skewers, grilled sandwiches, hot dogs and other BBQ items for your main course. Also, remember to grill a few vegetarian dishes for your vegan friends or family members. Try mushroom bean burgers, for example.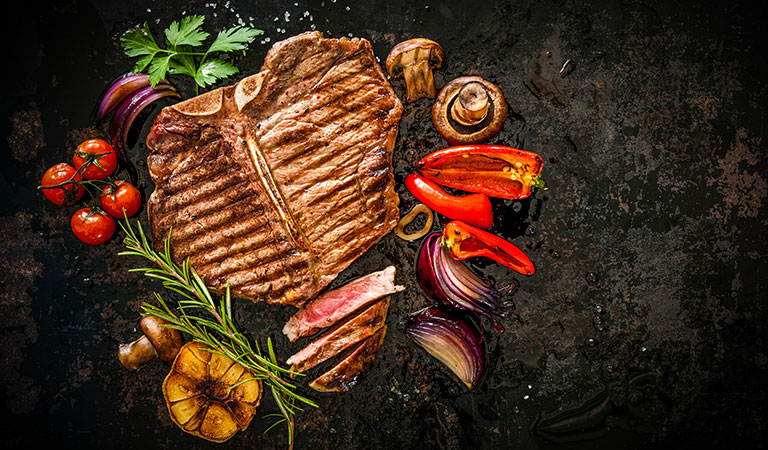 Steaks – Steaks are quite expensive and finding the right type and cut of the meat is very difficult. Before grilling steak treat with salt on both sides, then grill the steak at high temperature. Once the grilling is done allow the steak to settle for about 10 minutes.
Burgers – Burgers are very easy to make, but making a burger patty requires a bit practice. Too thick patties would take much longer to cook while thin patties would break away easily. Also while grilling it is best not to repeatedly flip the patties with the spatula as this could break the patty. Do not use the spatula to press on the patty because that would get the juices out and dry the patties.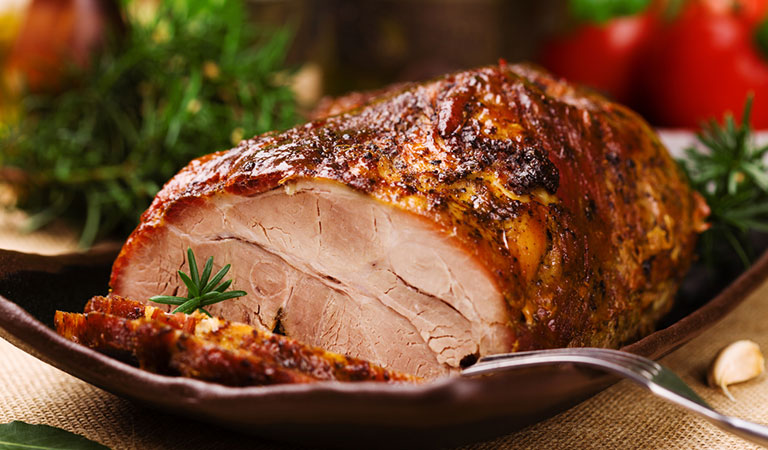 Pork – Grilling pork meat to perfect tenderness is quite difficult as it depends on the cut of meat. If it is tough like pork shoulder, you will have to slow grill over a long period of time. If it is soft like pork chops then you would have to quickly grill over high heat.
Sausages – Hotdogs are considered a favorite among BBQ parties. Before grilling sausages you should consider the type of sausage you are about to grill. If it is fresh sausage you would have to cook it first and then grill it. Cured or smoked sausages can just be heated and used with extra toppings.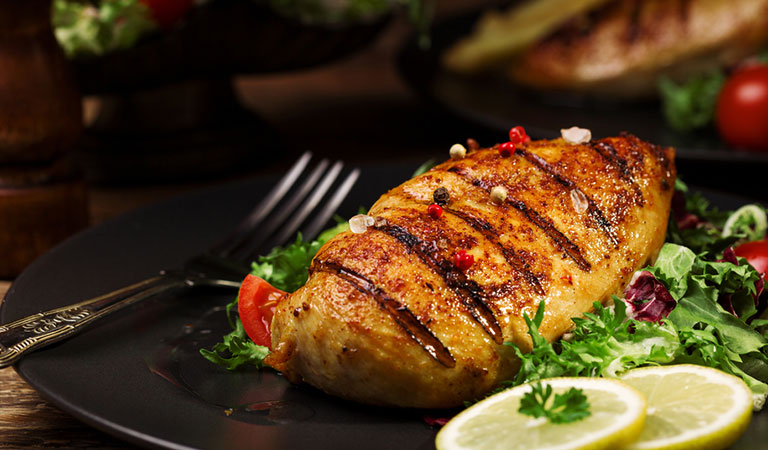 Chicken – Be careful while grilling chicken because chicken can get overcooked very easily. Salt the chicken a day before the party, so that the juices are held together properly inside. Preheat the grill if it is a gas grill. If it is a charcoal grill, then ensure that one side is filled with charcoal while the other side is not, to provide indirect heat. Sear the chicken first and then turn on to the other side. Remove chicken before it gets too tough and allow it to settle for around 20 min. If boneless chicken is what you are grilling, do marinate it a few hours before grilling, then turn each side every 6 minutes until properly cooked.
Fish – Thinking of grilling fish? It is actually a great idea, because fish are easy to grill. Just place fish skin down, cover the grill and remove the cover after some time. You will not need to flip the fish at all. Make sure to oil the grill grate first. Always pick a fleshy fish like salmon or trout.
DIY Condiments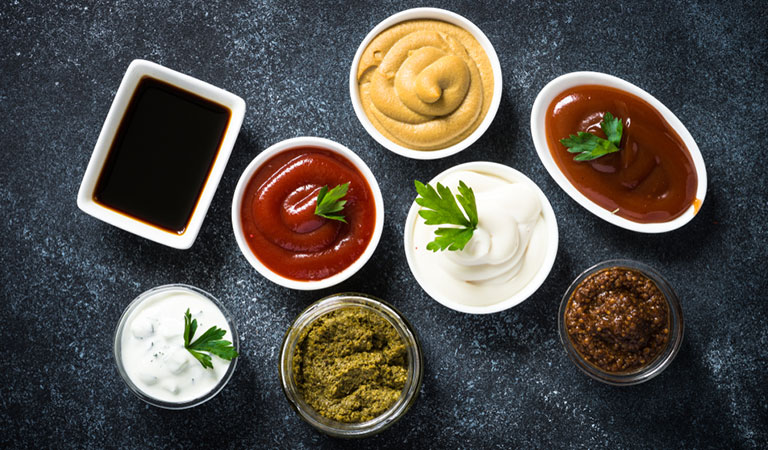 Set up a small table or shelf that will have condiments for the guests. You can design the containers in a unique way and even label them to make it easier for the guests. Condiments should include mayonnaise, ketchup, mustard, barbecue sauce, teriyaki sauce, sweet chili sauce, tartar sauce, cayenne chili hot sauce, hot pepper jelly, salt, sugar and anything else that can be used to season food with.
Drinks, Desserts & Juices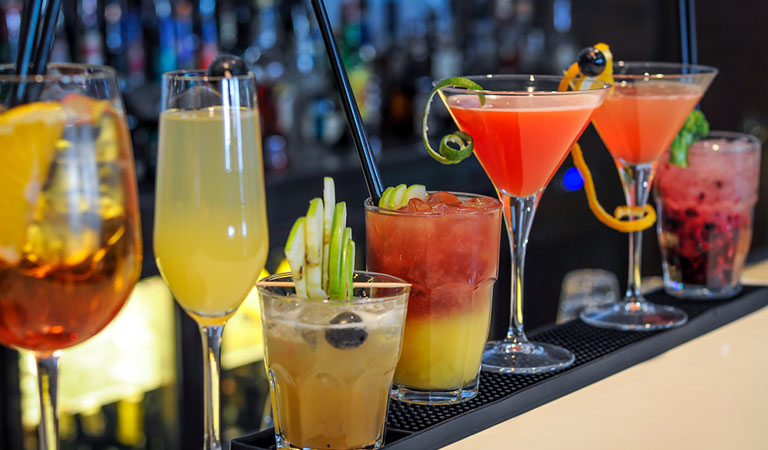 Your guests would like to cool off under the hot sun, so the first thing you have to do is open the pool for them. Even if you do not have a pool, you can set up a kiddy pool for the kids and a larger one for the adults. If that cannot be managed you can set up seats and tables with umbrellas on top for the guests. But if you are doing the party during winter you will not need to think of any of this.
However, if it rains the umbrellas might be a good idea after all. You can get grilling pans for indoor grilling if outdoor is not ultimately possible. Set up drinks and make desserts and juice items that would impress your guests. This is an area where you can use your imagination and creativity. Try making frosted cookie bars, banana split pies, cream pies, watermelon slushies or pops, lemonade cookies, meringue, berry trifles, cheesecake brownies, punch and various kinds of fruit juices. Not only would this cool down the guests, these usually have high nutritional value and they taste so good. However, make sure that the drinks and juices are kept on a separate stand to avoid spillage on the buffet table.
Outdoor Decor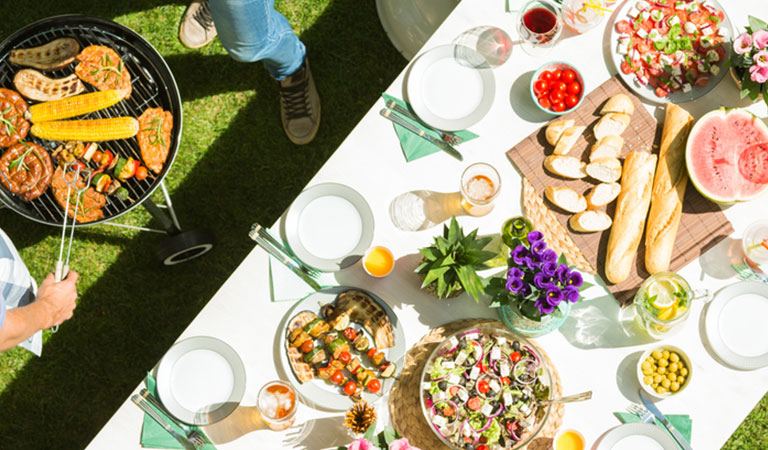 Use chairs that can be folded up and ensure that your outdoor furniture is weatherproof. Garden stools can be used as a footrest or a stand for drinks. You can also set up other types of lightweight colorful chairs if you want to decorate your backyard. You can add cushions, rugs and colorful bean bags so that the guests can chill and relax, play games and liven up the party. You can even light up the yard with homemade lanterns if the barbecue party is at night time, or simply buy lighting.
Following these tips will allow you to host a memorable and perfect party grilling experience that would get your neighbors talking for years. However, if you have any room for more imagination feel free to take creative approaches to using these guidelines. Make sure to think a lot about the guests involved in your party. You could introduce dance and fun games with music and maybe some delightful karaoke performances to make your BBQ party unforgettable.