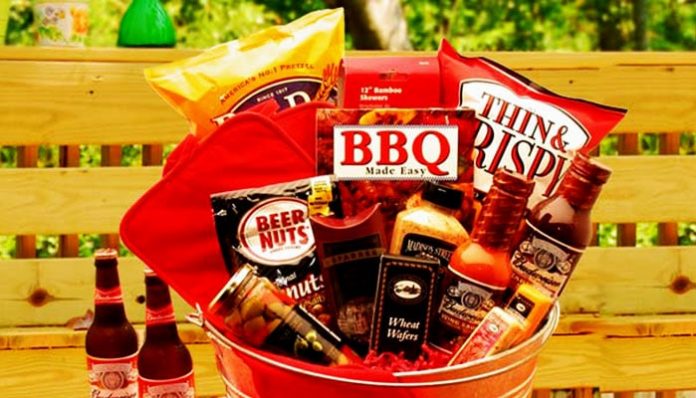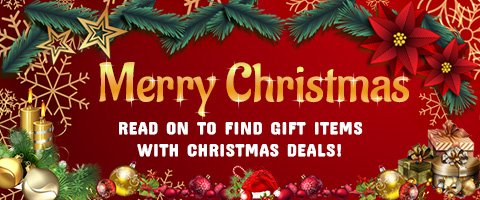 Finding the right gift for the man in your life can be difficult, especially if he already has everything he could ever want. Every man enjoys doing good BBQ in a good smoker, so why not get him something to spice up his BBQ game? Here are some sauces, rubs, and accessories presented by Grills Forever that can be contained in a BBQ gift basket to delight any BBQ lover.
1. BBQ sauces
Everyone knows that no BBQ meat can be eaten without the right BBQ sauce. But generic brand sauces can get boring if used too often. Here are the top sauces that are sure to bring more flavor into your barbecuing.
This product has a 5 star rating on Amazon and has been rated over 500 times. A single order comes with three 18.5 oz bottles of premium BBQ sauce and a Limited Edition Gift Box. The three flavors are sweet, smokey and spicy. This product is also gluten-free and contains no MSG.
This may be just a sampler kit but each of the four bottles is 12 oz. That's more than enough for several cookouts so you won't be running out of sauce any time soon. All four sauces are award winning and have been recommended by famous chefs, such as Paula Deen, Michael Symon and Rachel Ray.
This is a one of a kind sauce pack. It features original spicey and smokey garlic flavor. They are great for your health as well as your taste buds. This sauce pack is gluten-free, sugar-free, trans-fat-free, low carb, low sodium and without any preservatives. With its unique and natural flavor, you wouldn't realize that it is sugar-free if it weren't mentioned on the label. They are good for using with meat and vegetables. Each bottle contains 12 oz.
If you need something really spicy for your BBQ gift basket then this product is perfect for you. All 4 sauces in this set were slow-simmered Louisiana style. It also comes with a book, Zombie Cajun Chronicles, which explores the Zombie Cajun legend and provides some creole recipes to try out. Though there are also some cool recipe books for special occasions that you can try checking.
All the hot sauces in this pack have quirky names like, The Defibrillator and Bhut Kisser which are sure to delight any spicy-food enthusiast. It's made with natural ingredients and comes in a wooden gift box. The only drawback is that each of the bottles only contain 5 oz of sauce.
This item is manufactured by Torchbearer Sauces which is known for making awesome sauces. The 3 bottles in this pack are called Garlic Reaper, Zombie Apocalypse, & Son of Zombie. They're perfect gluten-free and vegetarian presents for your loved ones. Each bottle in this sauce pack contains 1.7 oz sauce.
If you can handle the steep price tag you will not find a higher quality sauce than this one. Each order contains 12 bottles of a gourmet sauce that is served in some of the finest dining establishments in the United States. Each bottle also comes with a neck tag that contains 3 recipes!
2. BBQ Rubs
In addition to good meat, the quality of your BBQ is determined by the quality of your rubs. A bad rub can make your meat taste dull and even unappetizing, but a good rub brings out the flavor like nothing else. These rubs are sure to take your taste buds to the next level if you know well how to smoke meat.
Highly rated and award winning, this product is perfect for all your BBQ flavoring needs. It includes 3 bottles of varying sizes. A 10 oz. bottle of Memphis style, an 8 oz. bottle of New Orleans style and an 11 oz. bottle of Carolina's style BBQ rub. BBQ Bros Rubs contain no MSG and are gluten-free.
High Plains Spice Company has developed 4 excellent spice blends that take your BBQ skills to the next level. Their recipes are proprietary, which means you can only get these flavors from them. The company is family-owned and each of the 1/2 cup glasses is filled by hand at their processing center in Sterling, Colorado. This is one of the best independent BBQ rub products on the market.
3. BBQ Accessories
A barbecue chef is only as good as his tools. If you have the right tools, you can cook amazing meals. Here are the essential BBQ accessories.
I. Charcoal Electric Lighter & Firestarter
Novice barbecuers usually find it difficult to fire up the grill if they're not familiar with the basics of smoking meat. The HomeRight Electro-Torch C900085 Fire Starter makes starting BBQ fires quick and painless. The lighter comes in a protective casing and does not throw any flames. It also prevents dangerous chemicals from seeping into the food because it does not use lighter fluid or gas.
II. BBQ Tongs With Digital Thermometer
This product is essential for anyone who really cares about keeping their grill in a good condition. The cover is 60"x28"x44.4" and is weather & water resistant. It comes in a zippered bag and is very easy to clean. It also includes grilling brush and BBQ tongs for the ultimate value.
III. Barbecue Wood Chip Soaker Set
If you are a good meat smoker, conventional wisdom says you need to soak your wood chips for a few hours before cooking. But soaking wood chips can be a pain if you are inexperienced and don't know how to choose the right wood type. Steven Raichlen Wood Chip Soaker Set takes all the guesswork out of the process. Just put the wood chips in the two trays and add water. This makes smoking any type of meat easier than ever.
IV. Grill Surface Kit with grate tool
The hardest part about cooking on a grill is the need to continuously move the food around to prevent burning on one side. This pair of 13.75" grillgrates creates aesthetically pleasing grill marks and reduces the chances of those flame flare-ups that overcook your food. Made from anodized aluminum, these grates will never rust and will ensure that your meats are cooked evenly and thoroughly every time.
Cleaning the grill after a long afternoon of barbecuing can be a pain if you don't have the right tools. The Alpha Grillers grill brush has stainless steel wire bristles that make cleanup a breeze. It has an 18" handle and is safe to use on all grates (including porcelain). This grill brush has a wide surface area which means you can clean the grill twice as fast as you normally would with a common brush.
This gift box contains 4 different sauces that pair well with different foods. Sweet 'n Heat Hot BBQ Rub is great for ribs, taters and vegetables. Sunshine Seasoning is perfect for fish and is a great dip mix. Celerbration is best paired with grilled chicken, chops and black eyed peas. BBQ Bomber Mild Brown Sugar BBQ & Bean Seasoning is for deliciously smoked ribs, pork loins, sausage and deli meats like ham.
4. Handmade BBQ Gift Basket
Handmade BBQ Grill Mitt and Towel
BBQ Bucket Gift Basket & Printables
Handmade Argyle Grilling Towel
Grill-Themed Cupcakes
Trio of Handmade BBQ Sauces
So there you have it, these are the best products on the market for the BBQ lover in your life. Any one (or more) of these items is sure to give them the satisfaction of knowing that you appreciate their love for good barbecue and make their cooking even better than ever before.