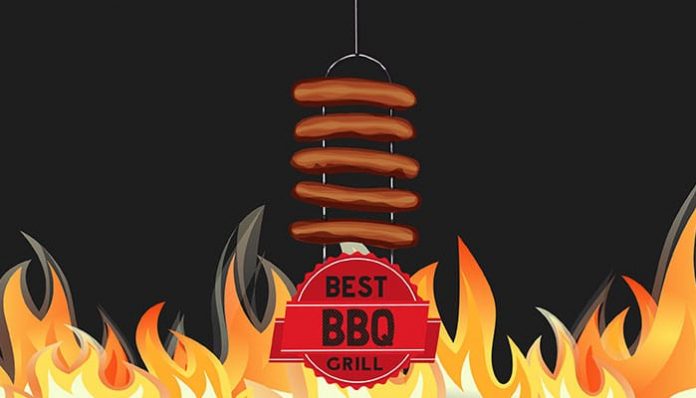 When it comes to fun in the sun, people love to barbeque. You want to make it a success, so make sure you're using the right equipment. Having a top smoker to cook on for your family and friends will ensure that every occasion is a major hit. If you want to purchase a top smoker, you need to look into several things before you buy. Check out this list made by Grills Forever before you make any decisions about your next top smoker for your biggest BBQ ever.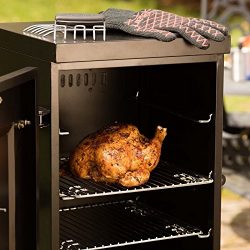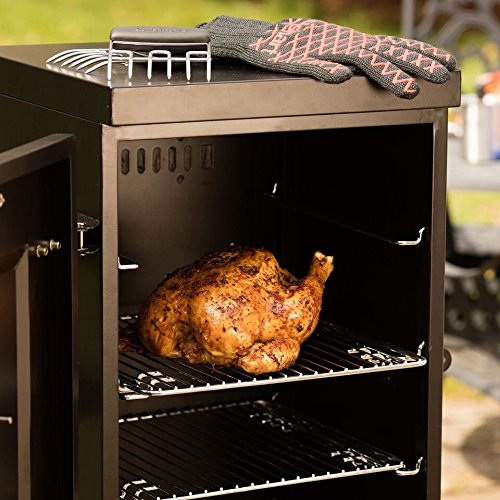 1. Size and Capacity
Think about the size of smoker that's right for you. Do you often host large parties? Then go for a large smoker. Or are you more of the small family get-together type? In that case, purchase a smaller sized smoker.
2. Material and Durability
You want your smoker to last you a long time, so pick one that's made from a durable material. This way, you don't have to keep running to the store to have your smoker repaired if you purchase a low-quality one. You also want to get a smoker that's easy to maintain. If it's too much of a hassle to keep up with, you don't want it or you risk not keeping it in good shape. Think about purchasing one made of stainless steel. These last a long time.
3. Energy Efficiency of a top smoker
No one wants to spend a lot on energy, so go for a smoker that won't consume a lot of it. You'll be doing the environment and your bills a favor. It'll also help your smoker out by utilizing fewer of the materials needed for it to remain active while cooking.
4. Temperature Control
A good smoker will come with easy temperature control so that all of your guests can use it.
5. Head Space
There is enough head space in a top smoker for you to be able to safely check on your food without the smoke getting in the way.
6. Fuel Temper
Checking the fuel temperature on a smoker can differ from smoker to smoker. Some have to be done from the inside with a thermometer and some have them on the outside.
7. High Heating Capability
There are top smokers that have high heating capabilities for those foods that need to be cooked at high temperatures. Think about the types of meals you cook before choosing the type of smoker that's right for you.
8. Uniform Heat
Having a smoker with uniform heat will ensure that your food gets cooked properly. No more worries about undercooking or burning! If you get a smoker that cooks uniformly, you can say good-bye to burning one end and undercooking the other.
9. Self-Opening
Purchase a smoker that self-opens. Also get one with a hidden spring so that the lid stays open until you close it again.
10. 2-Layer Refractory Bodies
Get a gas grill with a two-layer body that is refractory. This insulator will keep heat from escaping the inside of your smoker. In turn, this will keep the temperature for cooking your food perfect.
11. Workmanship
The workmanship on a good smoker for your BBQ should be solid. All parts and pieces should appear durable and strong.
12. Carts and wheels
 In order to easily move your smoker around, you can purchase carts or wheels. They come in a variety of sizes and colors. You can look around and pick your flavor!
13. Ease of Cleaning
 Cleaning your smoker is an essential part of owning it. Detach all of the pieces that come off. Clean them separately. Dump the ashes out of the smoker box. Then thoroughly clean the inside and outside of the smoker with warm soapy water. Allow it all to dry. Wipe the door seal with a damp cloth.
14. Warranty and Support
Always ask what your warranty covers before you purchase a smoker. Will parts be restored should they break? How long does the warranty last? Does the warranty cover the entire smoker? And anything else you need to know. Also ask about support and whether they have a hotline you can call or website you can visit should you have questions or concerns.
15. Safety
Safety is an important piece of choosing your smoker. Always pick a smoker that has good insulation. This will allow you to touch the smoker without getting burned. Get a smoker that has easily detachable and attachable pieces to make cleaning easier.
Additional Options, Offered by Manufacturer
There are additional options that some manufacturers offer for top smokers.
Rotisserie
Side shelves and side burners
Infrared burners
Cast iron grill grates
Digital upgrades
Warming grates
Thermometers
Insulated covers
Conclusion
If you want to throw the best BBQ ever, make sure you choose from the top-rated smokers. Get a grill or smoker that is built from sturdy material so it lasts longer and cooks your food to perfection. Research your smoker or grill before you buy it. It'll help keep the party going.