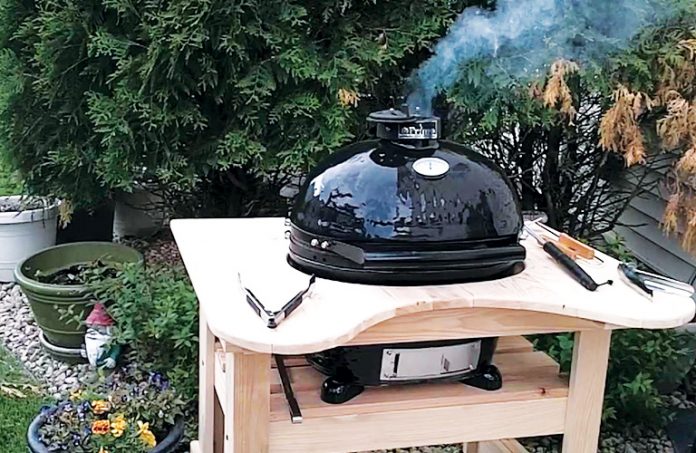 If you are looking to buy a charcoal smoker that heats up quickly and maintains the temperature properly then you are right at the spot where I was about 8 months ago. After a lot of research on the internet and asking my friends, I finally decided to buy Primo 774 Ceramic Charcoal Smoker Grill, Oval Junior. This Komodo Style ceramic charcoal grill with smoker has become one of the best buying decisions of my life. To help make the buying process simpler for you, I have written this Primo 774 Ceramic Charcoal Smoker review. Go through it and by the end of it, you'll surely understand why this is one of the top rated smoker grills.
Includes
Chimney Vent Made from Cast-Iron
Soft-Close Felt Gasket
Cooking Grid Made from Porcelain
Precision Thermometer
User Manual
Recipe Book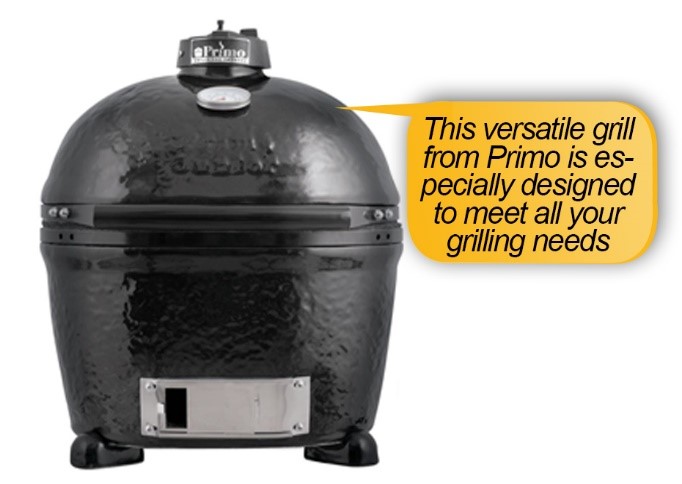 Key Features
1. Unique Oval Shape
Its oval shape provides you with an enhanced level of flexibility. For instance, if you want to cook a large beef brisket, you can easily cook it in this smoker grill even though it has a small size. Although this charcoal smoker is a bit expensive, you do get the value for your money through the versatility offered by this Primo smoker.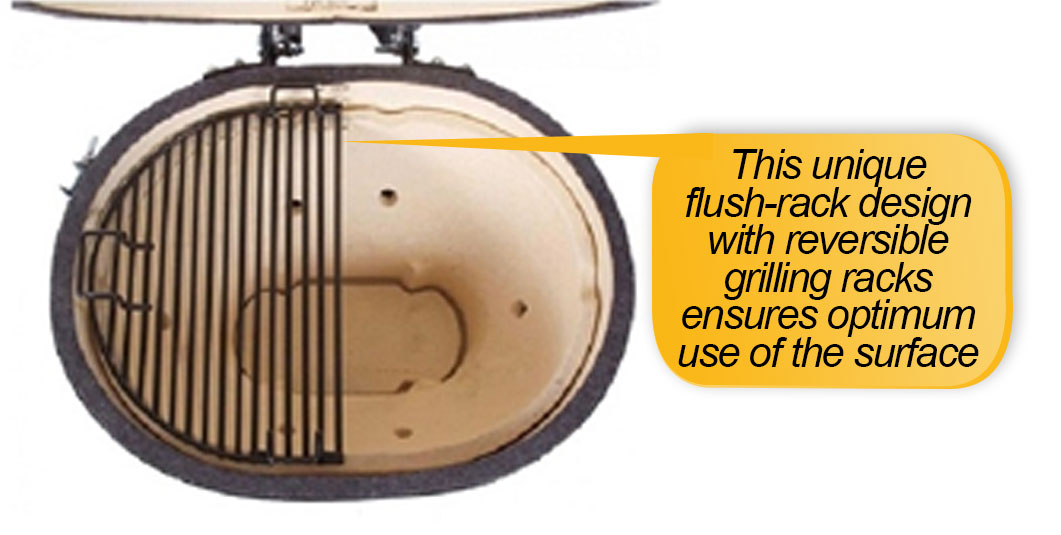 2. Perfect 7mm Grill Spacing
Its 7mm grill spacing helps keep the food right on the grill and not in the fire. This maximizes searing efficiency to a great extent. You can also buy one or two grill extenders as accessories to extend the size of the entire grill.
3. Optimized Grilling Surface
This oval junior has a unique flush-rack design, allowing users to use the grilling surface to the maximum level. The grilling racks of this smoker are reversible to allow users to grill their food at different intensities.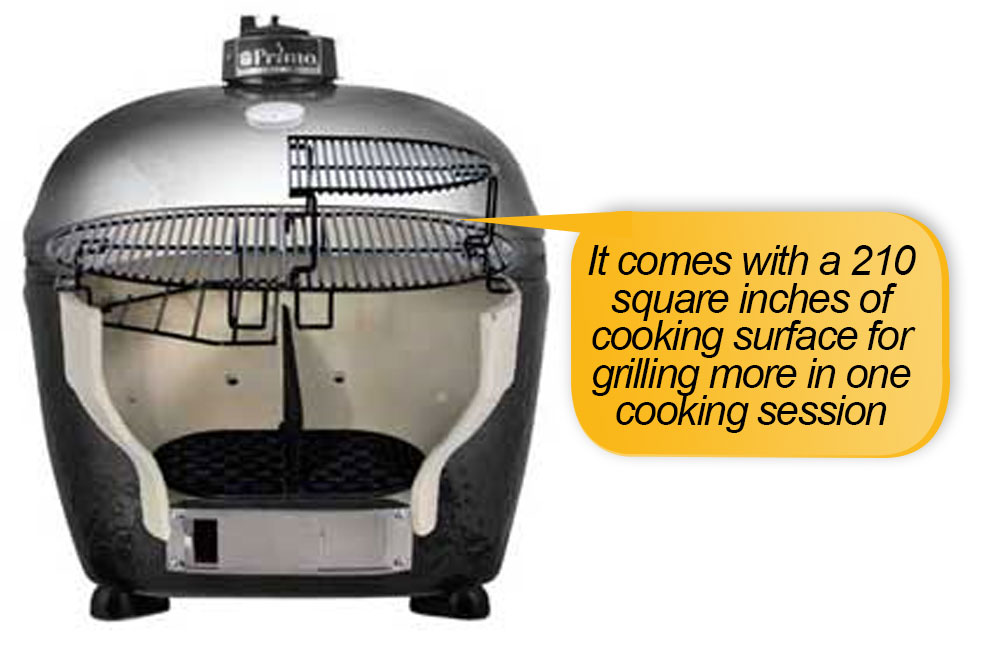 4.High Smoking Temperatures
Its handmade ceramic build gives it the ability to reach a high temperature quickly and retain it. This smoker can be fired up to 750 degrees F on the higher end and about 95 degrees F on the lower end.
5. Split, Reversible Cooking Grids
Its reversible cooking grates allow food to stay either close to the fire for searing or a bit away for the purpose of convection cooking. They are also split for you to raise them on one side while keeping the other part lower, allowing you to have various temperatures in the grill at the same time.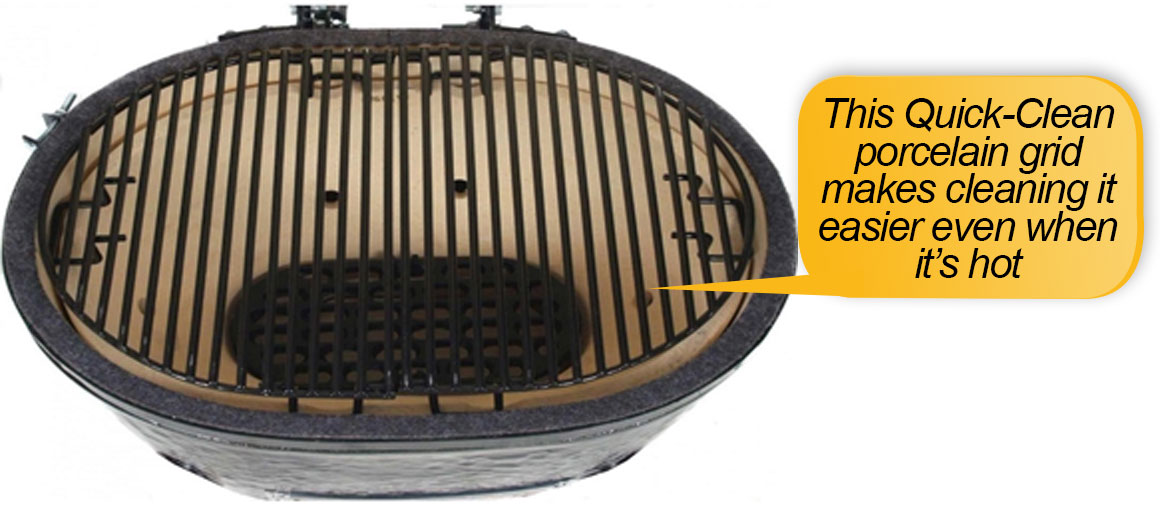 6. Cast-iron Chimney Vent
You can easily adjust the amount of smoke you need for your cooking session with this chimney vent. This feature is especially made available by Primo for optimum user benefits.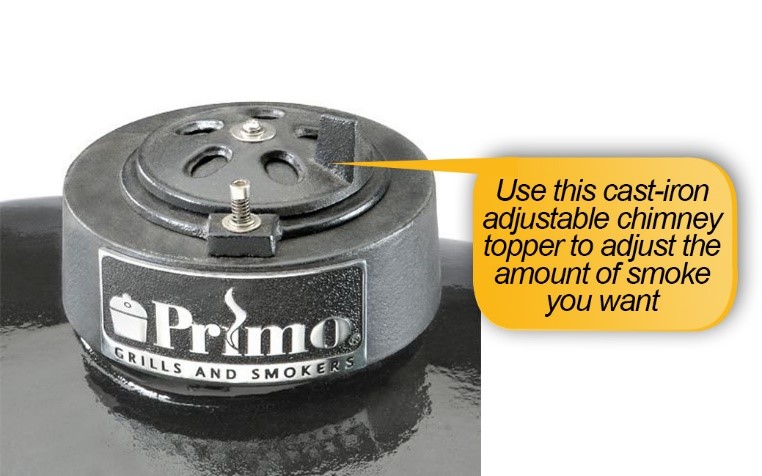 7. Precision Thermometer
This precision measuring device provides an accurate readout of the internal temperature of the grill. So you don't have to open the lid every once in a while to check the cooking temperature.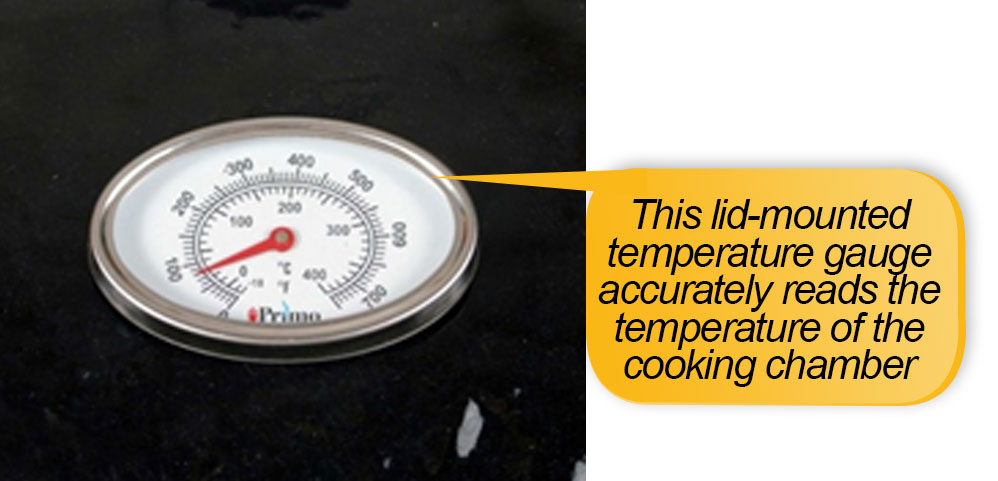 8. Easy Lift-And-Lock Hinge System with Soft-Close Felt Gasket
Primo offers this feature in their products to help the user raise the lid and keep it in position without any support, and the soft-close felt gasket guards the ceramic body while closing and opening the lid with its cool-touch handle.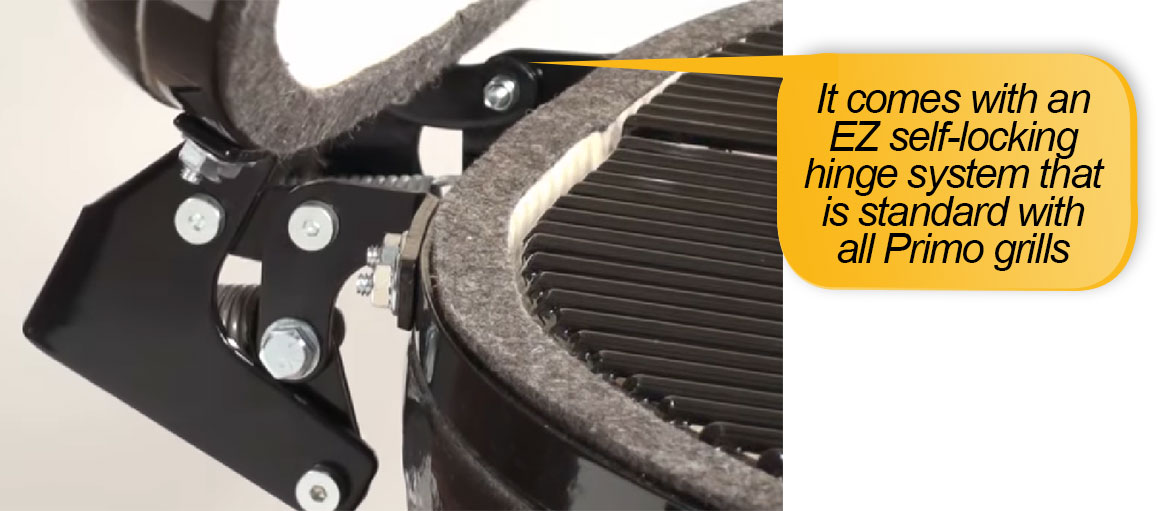 9. Fuel Efficiency
As compared to other top quality smoker grills of the same size, Primo 774 Charcoal Smoker consumes lesser fuel. I myself have once slow-smoked brisket in it for about 18 hours and the charcoal was still burning. This smoker will surely allow you to cook your meat for long hours without the need of adding more charcoal time and again.
10. Allows Multiple Cooking Methods
You can grill, smoke, bake or roast on this grill because this ceramic grill works as an oven, a grill, a smoker and a roaster at the same time. You just have to select a cooking configuration and cook anything you want, right from bread to steaks to beef briskets and so on.
Cleaning and Maintenance
Many heavy-duty barbecue smokers are difficult to clean and maintain, but not the Primo 774 Charcoal Smoker. The grates of this smoker are ceramic enameled, making it easy cleaning them. Apart from this, there is also a separate clean out tool and catch pan rack from Primo that you can buy to further ease the cleaning process. Even though the smoker has a heavy build, its functionality is pretty straightforward that makes it very easy for users to keep it in an excellent condition for years to come.
Pros
The handmade ceramic built of this smoker grill in an oval shape offers enhanced versatility and flexibility while grilling and smoking
The cooking area of this smoker grill is 210 sq. inches, which is larger than most charcoal smokers of the same size. You can also use the rack extensions to increase the cooking area up to 360 sq. inches
While the cooking area is large, the overall dimensions of the unit are only 24 x 22 x 16 inches
Manufactured in the USA
Cons
For me, the only downside of this smoker grill is that it is pretty heavy. It weighs around 95 pounds. But in reality, this weight is due to its ceramic build which increases its durability
Ease of Use
Undoubtedly, this Primo 774 Charcoal Smoker is highly user-friendly. Even though it looks like the delicious meat that came out of this smoker required a lot of hard work, the reality is totally different. This smoker grill is very easy to use and while a beginner might need some experience to get that perfect cooking results, the learning curve is worth the effort.
Read our review of top 10 Charcoal Smokers
Warranty Details
20 years for the ceramic parts
5 years for the metal parts
1 year for the cast-iron parts
30 days for felt gaskets and thermometers
Value for Money
While Primo 774 Charcoal Smoker may seem a bit expensive, it is worth the investment if you truly love smoked or grilled meat and prefer high-quality products. Every aspect of this smoker is commendable and sure to enhance your cooking experience. Once you invest in it, you'll surely enjoy long years of delicious smoked meat right at your home.
Replacement Parts Availability
While you might not be able to find the replacement parts at a local dealer's shop, you can buy them from the official website of Primo or other online stores, like Amazon, Walmart, etc.
My Verdict
There is no denying the fact that Primo 774 Charcoal Smoker is an excellent choice if you are looking to buy a durable and easy-to-use smoker grill. Although I was initially a bit hesitant due to its hefty price tag, its flawless functionality has changed my opinion and made it one of the best buying decisions of my life.
Final Thoughts on Primo 774
In this Primo 774 Ceramic Charcoal Smoker review, my goal was not to promote this product but to provide the readers with a clear idea about this grill and its amazing features and functionality. If you'd like to know more about this quality smoker grill, you can use the comments section below to get in touch with me.

FAQs
Q. Can the thermometer of this smoker grill be adjusted?
A. No, you cannot adjust the thermometer. The only way to adjust the temperature is by opening and closing the vents. While this might require some experience to master, it is not something highly complicated.
Q. Can I use this smoker grill in cold weather, like below 0 degrees?
A. Yes, you can. I myself have used it during Christmas when the temperature was around -5 degrees.
Q. Is cleaning it difficult?
A. No, the cleaning process is not something you can call difficult. Even the grates of this smoker are covered in ceramic and this makes it very easy to clean them. Moreover, there are many accessories from Primo that you can buy, such as ash catcher or clean out tool to further make the cleaning process easier.