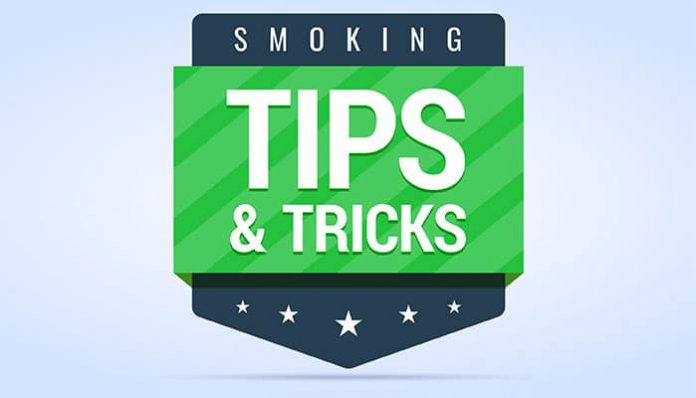 For most of us- smoking is more than just a pastime. It is a way of life- that aroma of wood smoke, with the flavors of a nicely smoked meal- it is the highlight of the day. Smoking is no doubt an art- one where you have to get even the smallest of things right to get the best results. You may be intimated by cooking- but that does not mean that you cannot take up smoking and cook the food that you have always wanted to eat.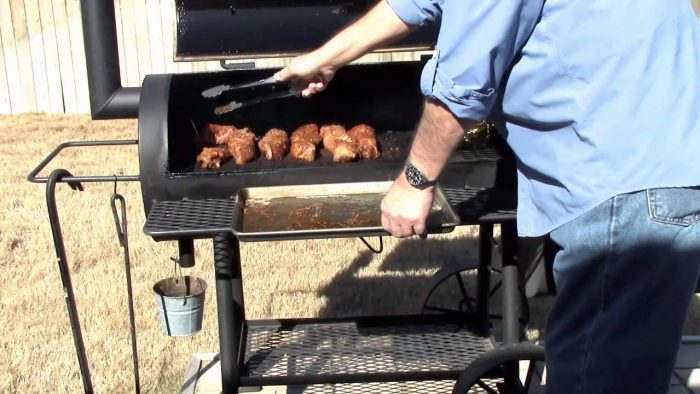 Agreed smoking to perfection requires finesse as well as a bit of knowledge- but it is not that difficult and even amateurs can get their hands set on with provided they take care of a few tips for smoking. Therefore, as you set out on the journey to becoming an expert on smoking/grilling, here are the top 10 tips for smoking that you must remember.
1. The Importance of Starting Early
This is amongst those tips for smoking that you need to remember regardless of what you are smoking. Majority of the flavor compounds that are present in smoke are water & fat-soluble. This means that whatever you are trying to cook will best absorb those flavors only when it is raw. This happens because as the surface of the meat or whatever is in it dries out, the smoke will not be able to penetrate it as well.
2. Go Low (on the heat) and Slowly
Ask any expert, and they will tell you the same- real barbecue is made slowly, kept on low and indirect heat by wood smoke. This is the traditional way for making the sinewy meat as tender and moist as it needs to be. Along with that, do not miss out on the chance of adding a sweet wooden aroma to your food by grilling it on a hot fire for a few minutes, such as shrimp, vegetables and steaks.
3. Regulate Heat Using the Water Pan
The key to a well-smoked product is temperature consistency. Fluctuations in the smoking temperature will tighten and dry out the food.  If you are going to cook for longer than an hour using charcoal, then you should also use a water pan to add humidity as well as stabilize the heat. While a water smoker already has this, with a charcoal grill you can use any disposable foil pan that is large enough. Remember to refill it when the pan runs out.
4. Do not Add too Much Wood
A common rookie mistake is adding more wood than what is required, which can make your food very bitter. A good practice here is to smoke food for a period not longer than half of the cooking time. Additionally, you should make sure that smoke flows in the form of a gentle stream.
5. White Smoke is a Good Sign, Black Smoke is Not
A clean stream of white smoke is what indicates that your food will be flavored with the smoldering wood. In case the fire does not have sufficient ventilation, or the food is placed directly over it, then the juices will burn with a blackish smoke that will taint the food and give you a rather inedible version.
6. The Importance of Air-flow
The vents on the grill should be open and positioned in such a way that they are on the lid that is opposite the coals. These vents help to draw smoke from the burning wood and charcoal under them, which swirls on the food producing the cleanest smoke. The top vent should be entirely closed if the fire gets too hot.
7. Never Leave it Unattended
Agreed, smoking is a low-maintenance art, but that does not mean that it requires any less attention. Check the temperature at least once each hour, and uneven leave fire unattended.
8. Avoid the Urge to Peek
Each time the grill is opened, either to check or see how it is doing, smoke and heat is lost- which are the two things that you need for a great meal. The lid should be opened only when the fire, water pan or the food requires some tending. Taking care of all these three at once will be the best thing to do.
9. Let it Darken
Meat that is barbecued well will glisten along with borders that are mahogany, or almost black. This is what comes after those spices and fat have sizzled with the smoke present on the meat's surface, producing the caramelized crust on top with luscious meat under it. The bark should be dark enough with the right taste before it is taken off the grill.
10. Featuring the Main Component
In any recipe, the main ingredient is the star attraction. Each flavor except for that plays a supporting role. Do not let any potent marinade, strong seasoning or too many coats of sauce take up the taste of what you are trying to create.
Thus, with these tips for smoking that our Grills Forever team regularly follow, you will be able to make a great dish each time. While some of those tips for smoking may take a while to master-, the result will be surely worth it!