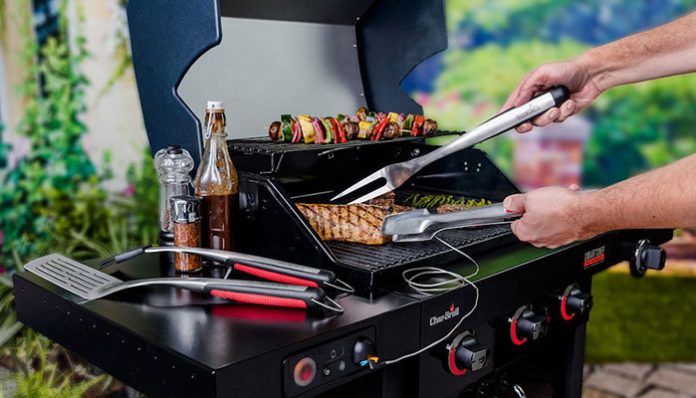 We love grilling because this is a great way to bring out the best in foods. In fact, there is nothing out there that can be compared to the toasty, smoky and delicately charred taste of the food that is hot off the grill. Be it pork roast, beef steak, vegetable kabobs, grilled fish or chicken skewers, grilled foods are enjoyed by people from all corners of the world. But it takes both skill and science to grill and here we'll discuss about the "science" part. Over the years, grilling technology has improved and so has the taste of grilled food. Let us now take a look at some of the latest grilling technologies usually incorporated in the top-class grills out there by the manufacturers. You should actually be familiar with them even if you know how to grill like a pro.
• Open Flame Technology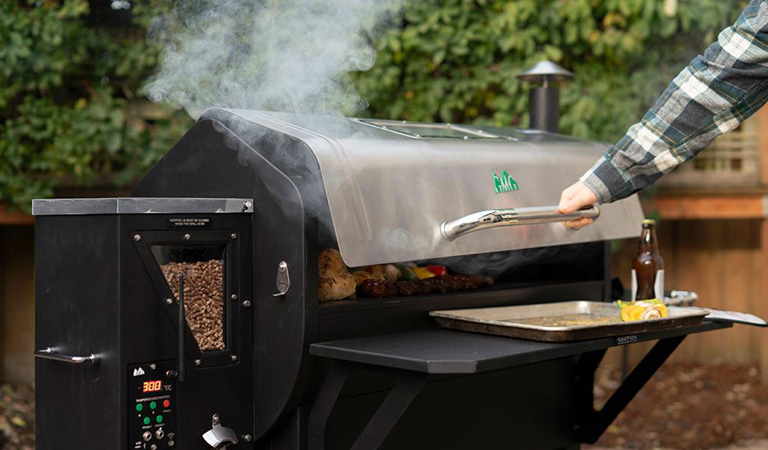 Green Mountain Grills, one of the top grill brands, has come up with this open flame grease tray that allows you to directly heat your food through the tray and you can also close it off if you prefer convection cooking. This innovative grill technology makes pellet grilling even more versatile. These stainless steel trays can also be bought as accessories if they are not included in the pellet grill model you've bought.
• Sense-Mate Feature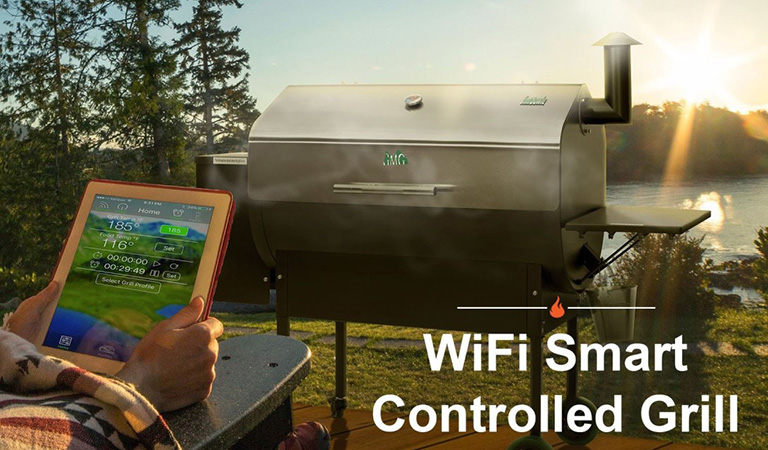 This feature is also available with the Wi-Fi enabled pellet grills offered by the Green Mountain Grills. This is basically a thermal sensor system that keeps reading and monitoring the internal grill temperature during the whole cooking session, and display the current temperature on the LCD display. Aside from reading, it also ensures that a constant temperature is kept inside the grill by controlling the heat for even cooking. So whether you're cooking at 500ºF or 150ºF, your grilled foods will always come out evenly cooked.
• Smart Smoke Technology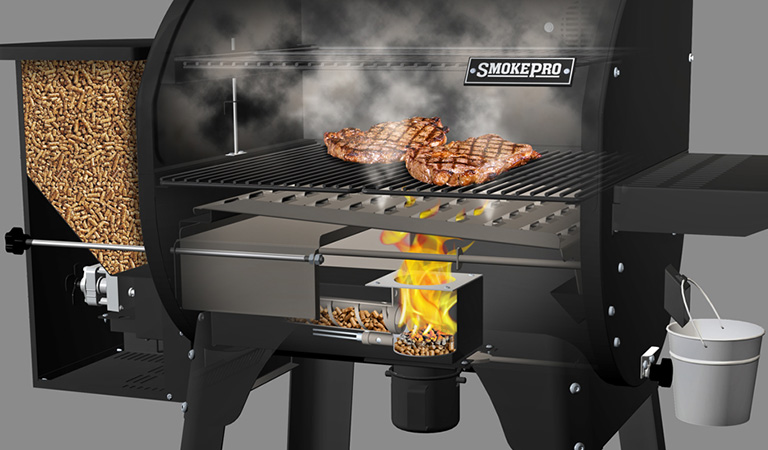 Camp Chef is always up for making the grilling process easier, no matter what it takes, and the Smart Smoke Technology is a result of this effort. This technology can satisfy the 2 types of smokers out there – the relaxed cook who actually doesn't prefer to be involved in the whole grilling session and the control freak who wants to manage every single factor with their own hands. But there is a common thing – both types are eager to enjoy delicious grilled items to satisfy their hunger and get applause from their families and guests.
This Smart Smoke Technology has Hi Smoke and Lo Smoke settings that allow the pellet grill temperature to fluctuate within a range of 10° to 15° from the set temperature. As a result, the auger doesn't feed pellets to the burn cup so frequently and in larger quantities, providing a lot of smoke with shorter burns. Thanks to the Smart Smoke Technology, you can now enjoy the savory smokiness you desire from your grill. However, when you need to retain the heat at a certain temperature for grilling, braising or baking, Camp Chef pellet smokers come with a wide variety of temperature settings ranging between 175°F and 350°F.
• TRU-Infrared Technology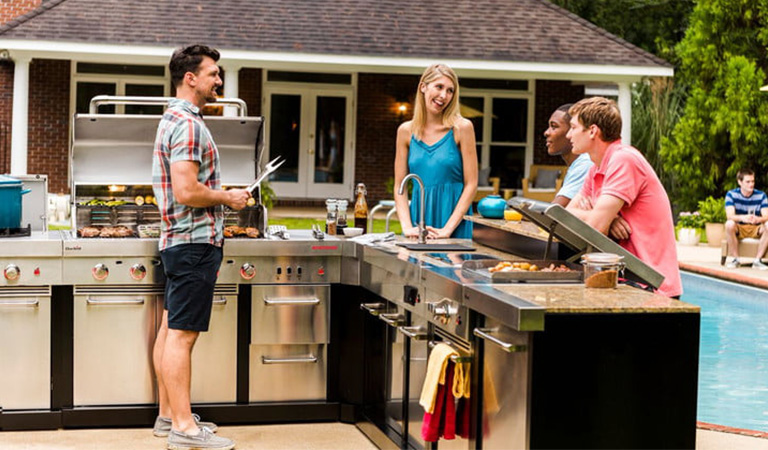 Char-Broil doesn't lag behind when it comes to incorporating ultra-modern technologies in grills and smokers for user convenience, and their patented TRU-Infrared Technology speaks for itself. This could sound a bit scientific, but let us explain it in an easy manner. Heat can be transferred in a grill in 3 ways – convection, conduction and radiation. Gas smokers follow the convection method where the hot air that comes up from the burners is what cooks the food. But you often end up with dried out foods, ultimately making you frustrated.
But the TRU-Infrared Technology uses the irradiative heat transfer process that provides even heat all over the surface. This helps cook food faster using much lesser amount of gas than the traditional gas grills. In fact, Tru-Infrared grills from Char-Broil usually create from 65% to 75% infrared heat with their revolutionary design. These stainless steel grates are corrosion-resistant and have holes to limit the hot air being generated by the burners. The infrared waves then transfer the heat to the food and their solid construction prevents the grease from hitting the burners that could cause a flare-up, providing you with nothing but juicier steak.
• Smart Grill Technology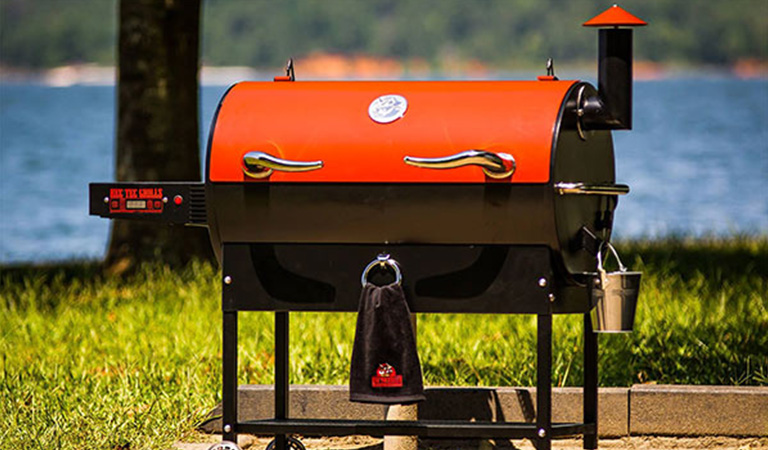 This is another advanced grill technology offered by REC TEC for the PID temperature controllers that come with their pellet grills. This is an intelligent system that allows the user to set the temperature anywhere between 180ºF and 500ºF at 5º intervals. And if the user opens the lid, this Smart Grill Technology™ senses the drop in temperature and then adds more fuel to the smoker to maintain their set temperature. This frees the user from worrying about whether the right temperature is being maintained by the grill for their desired flavor.
• One-Touch Ash Cleaning System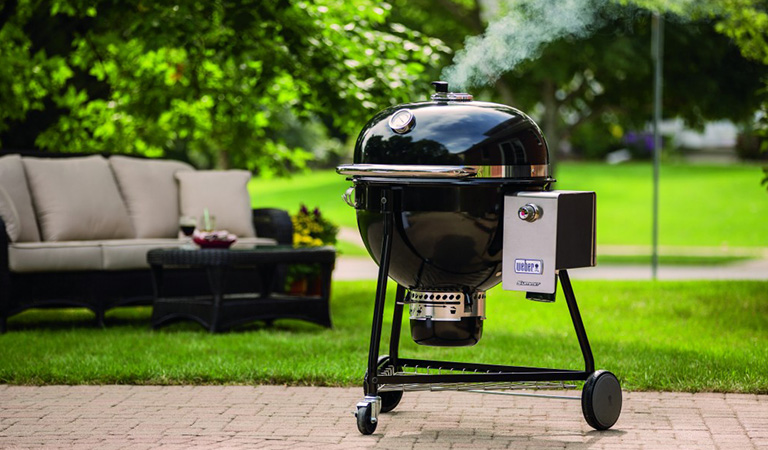 The One-Touch Cleaning System that comes with some advanced Weber charcoal smokers makes the cleanup of your smoker as hassle-free as possible. This works in a simple way – when the vent is moved back and forth, the ash inside is first swept across the open vent's slots and then into the detachable ash bucket. So you just have to dispose of the ash, change the bucket and you're good to go!
As you can see, top grill manufacturers are coming up with new ideas and innovations to stay on top of the game and keep their customers happy. Although these technologies are making our lives easier, they can often be a bit confusing for the beginners. In this article here at Grills Forever, we tried to demystify all these technical jargons so you can use it as a reference guide the next time you're hunting for the best grill out there, no matter its type.