A Short Summary of Our Findings
Before we delve into the detailed buying guide, let's first have a look at the summary of what we found from our research here at Grills Forever.
We personally love using electric smokers for their affordability and convenience – we've actually been using them for over 4 years because of that! Throughout those years, we've tested over dozens of electric smokers and we've found that a great electric smoker should satisfy a couple of things: temperature control, makeup, sensor and control, cooking capacity, and wood chip compatibility. We found only one product that checked all of those requirements, which is why we think it's safe to crown the Masterbuilt 20078715 Electric Digital Smoker as the best pick.
Top Pick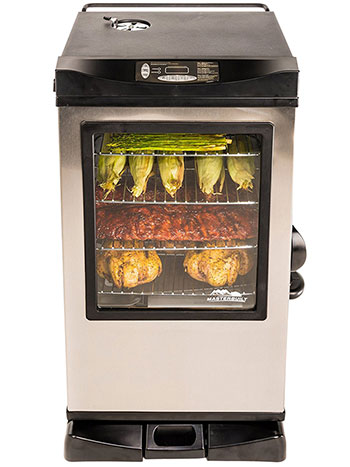 Our Top Pick deserves its spot for two main reasons: features and affordability. Priced under $250, this 721-square-inch electric smoker was built to give you quality dishes with smoky flavor, all without the hassle of typical smoking. With 4 adjustable cooking racks, you can cook as much as you want, whether that's a pack of ribs, two turkeys or even twenty-four burgers. Take your cooking convenience to another level; aside from its blue LED display, it comes with digital controls that monitor temperature so that you don't have to get up from your lounge chair. A true "set it and forget it" electric smoker, the Masterbuilt 20078715 is a bang for your buck.
Budget Pick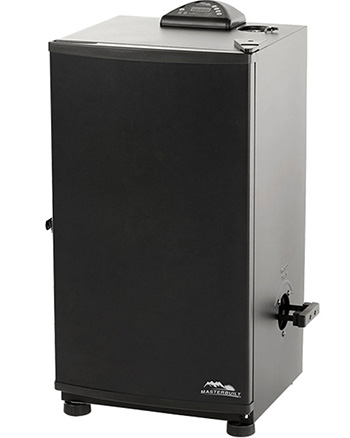 Our Budget Pick landed its spot because of its surprisingly affordable price, but that's not the only reason why we fell in love with it. The Masterbuilt 2007117 stands out because of its compact size yet superb performance. This 30-inch electric smoker comes with a convenient wood chip and water pan system which help you get the most tender and flavorful meats. For its price, it comes with a full digital system which lets you set the temperature and allow it to cook for you. This affordable choice is also a great pick for beginners because it's incredibly easy to use.
Beginner's Choice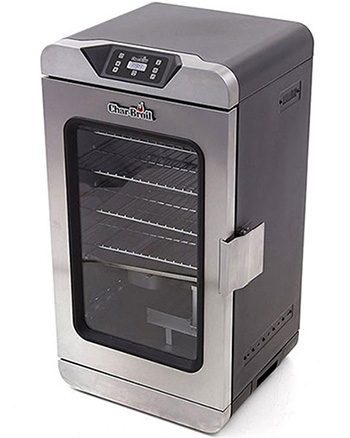 Just because it's a Beginner's Choice, doesn't mean it doesn't have pro-level performance. This electric smoker from Char-Broil actually has a massive cooking area of 725 square inches, and can accommodate all kinds of food with its four adjustable cooking racks. One great feature of this smoker is its wide glass door, which allows you to monitor your cooking progress whenever you like. And, aside from its digital control system, it comes with a remote control which you can use to set and control the temperature at the comfort of your own chair.
Advanced Pick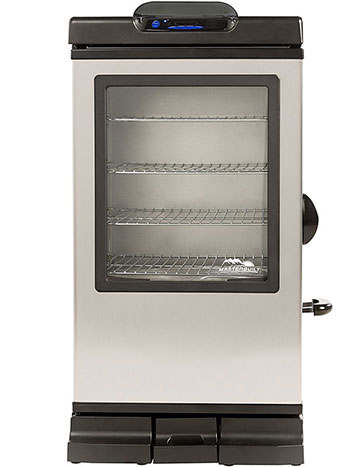 With 721 square inches of cooking space and 4 chrome-coated racks, you can keep the food coming for your fun outdoor parties. But what really separates this smoker from the rest is its modern features. Wi-Fi enabled, this electric smoker from Masterbuilt takes electric smoking convenience and ease to a different level. While most smokers come with remotes, this one comes with an app designed specifically for this smoker. With it, you can turn your smoker on/off, control the heat, and monitor your cooking. Now, your smart phone is part of your smoking experience!
End of Summary
Top 10 Electric Smokers (Aug. 2018) — Detailed buying guide
We all have our moments: you are sitting on your back porch outside, your eyes closed and your face turned toward the moonlight as you reflect on an issue you had at work earlier that day, or a small argument that you had with a friend. The stress is bearing down on you and you are hoping that a little alone time, a little meditation, will help you clear your mind, put you at ease. You are looking for that happy place in your mind, and that is when the smell of BBQ begins to permeate your senses. It is a strong, but delightful smell.
Is that… is that real? You ask yourself, as you sink deeper into peace, believing it to be a figment of your imagination. And then your grumbling stomach breaks your concentration, and you slowly open your eyes to the sight of smoke obscuring the night sky. And that's when you look over at your neighbor's porch and see them cuddled together outside, talking around their electric smoker.
That's how I figured out two years ago that my happy place was with a smoker grill, and it was then that I made the decision to pool my money together to buy the best electric smoker out there! But, there was just one, rather big problem… Which one should I get? How to find the best of the best electric smoker? You can rest assured that the first people I asked were my neighbors, but I did not want to get the same smoker that my neighbors had. So I asked some other friends and family, and did some research online. It took a while, but I was hell-bent on getting the right smoker and in the end, I did that keeping some important things in my mind.
So, we put Grills Forever up to help you find the best electric smoker so you can get what you deserve, without the hassle of all the research I went through!
Why Should You Trust Us to Get the Best Electric Smoker?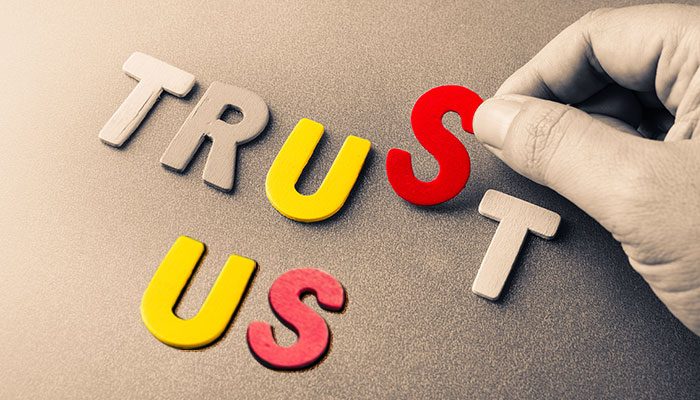 There comes a point in time in everyone's internet browsing life when they stumble upon a website that they like, that offers great reviews and information on the products they like, and then they think to themselves: Who is to say that these guys are experts? I mean, just because they say a grill is good, that doesn't mean that they really know what they are talking about!
And everyone is entitled to doubtful thoughts, but you can squash those when you come to Grills Forever! We pride ourselves on our genuineness.
First off, we, yes, you and I, have a lot in common! We both love using smokers to cook up some of the most tender, succulent, and mouth-watering BBQ around (of course, we will probably clash when it comes to whose BBQ is the best, but that is what a cook-off is for)! And, we too, like many of you, were once novices. But through years of hard work, a lot of eating, and research, we have molded ourselves into what we consider "Genuine Kings of the Grill!" Experimentation has led us to some of our favorite products on the market, and our goal is to help you find your best electric smoker as well, without all the trial and error we went through.
Here at Grills Forever, we are not endorsed by any grilling company; we only promote the best of the best, and give you the nitty-gritty on the worst of the worst. We offer feedback based on our own personal experiences, so that you can get the best electric smoker as per your needs.
The other cool thing about us is that we take recommendations, so if you are dying to know how a new smoker works and we have not yet reviewed it here at Grills Forever, drop a line and we will get it done for you!
Who Are Electric Smokers for?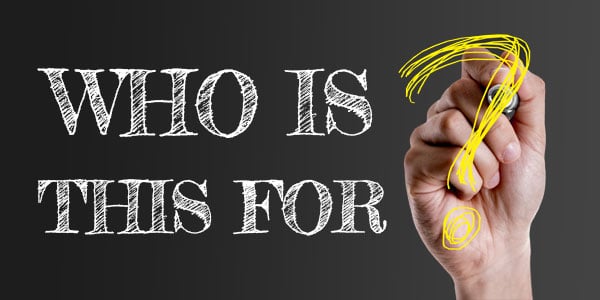 Have you ever been to a restaurant and ordered smoked meat that, when you bit into it, just seemed to melt in your mouth, so tender and juicy? Well, electric smokers slow-cook meat to make sure that it does not get dried out, but remains succulent and tender with that great BBQ taste we all love.
You might consider an electric smoker if:
You are Looking for an Upgrade:
For those of you who often find your meat black and charred, it might be time for an upgrade! With the low prices, ease of use, and large rack sizes, the electric smoker is that upgrade. Just plug the bad boy in, slap your slabs of meat on the rack, set the temperature, and let it cook!
You Don't Have Much Storage Space:
Electric smokers are good for those who do not have much storage space for a large grill and bags of charcoal or wood pellets: they are relatively small smokers and only require the power chord for fuel! If you are living in an apartment, it is tough for you to place a gas, charcoal or wood fueled smoker in that. In this case, an electric smoker can be the best choice for you.
You Don't Want to Spend an Arm and a Leg: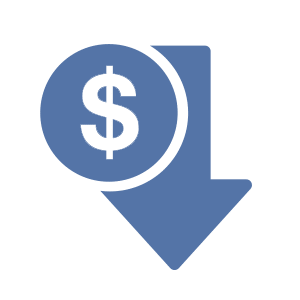 While more expensive than your stereotypical charcoal grills, electric smokers are comparatively cheap to higher-end grills and smokers on the market. We love electric smokers because the cheaper price does not mean a 100% sacrifice in quality.
To be honest you will not get the richest taste of pork ribs, pulled pork, turkey when preparing it an electric smoker. The taste is somehow inferior to gas, charcoal or wood fueled smokers. But you will find smoked fish, cheese, steaks and bacon surprisingly awesome when done in an electric smoker. But this opinion does not stand on when you are using a high-end electric smoker.
You Are An Everyday User:
With the large rack sizes, smokers can cook any kind of meat: whether you plan on cooking pork ribs, turkey, beef briskets, or grilled vegetables, the electric smoker will get the job done!
One of the disadvantages of using an electric smoker, however, is that it is very hard to get that traditional smoke ring (that pink layer of meat on the outside), even if you use a couple of charcoals or wood pellets. Now, this is not going to affect the taste of your meat, but nothing screams "Southern BBQ" like a good ol' smoke ring!
Another consideration is that electric smokers are not typically permitted in BBQ competitions for being too easy! So if you are after an easy to use smoker, pick the electric one without any hesitation.
Which Factors Make the Best Electric Smoker?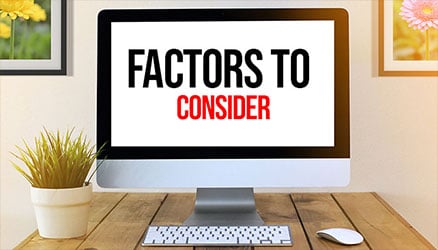 Like we said, the relatively low price of electric smokers does not mean that you will be taking a hit in quality as well. But, like anything in life, you have to be conscious of what you are buying, and when it comes to buying grills and smokes, I will admit, it sometimes gets hard to tell the difference between competing products.
That is why you have to know beforehand what you are looking for. Purchasing power means knowledge, so the next time you are looking to buy a smoker, look for these five features:
Temperature Control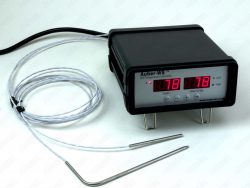 The top electric smokers on the market come with temperature control features such as a rheostat. I would say that if you are looking to buy an electric smoker, this feature is a must! A rheostat usually comes in the form of a knob or digital display, and allows you to actually control the internal temperature of your smoker.
Installed Caveats
The caveats are the small ventilation systems in the combustion chamber of your smoker which allows for the release of heat and smoke. This is important to help maintain a stable internal temperature of your smoker, ensuring that your meats will not burn or char. Consequently, you will be left with a juicier, more tender after-product.
Heat Structure
When you are purchasing a new electric smoker, you want to make sure that you know how the heat flows within the smoker while your meat is cooking. I would not say that there is a particular heat structure that is better than another, but you should be aware so you know how to arrange your meats on the rack. More heat sources (such as convection from the bottom of the smoker and the sides) can mean shorter cooking times, but it may also mean overcooked meat. So make an informed decision!
Layer Structure
Here, layer structure refers to the setup of the grill racks in the smoker. As you browse the market, you will see that some smokers are more vertical, and some are horizontal. Also, some smokers have stainless steel racks, and others have chrome-plated racks.
We have found that the orientation of the racks, whether more vertical or horizontal, does not make much of a difference. It mostly depends on the shape of the meats you will be cooking. For example, if you are going to be cooking long slabs of pork ribs, you may want to buy a horizontal smoker. But you will not get an offset electric smoker in the market. Best possible solution is to buy a smoker with large cooking space.
Also, the material of the racks is not as important as making sure that the racks are hollow and straight: the hollow racks retain heat better, giving you those nice grill marks.
Addition of Woodchips or Charcoal
When you are buying an electric smoker, you also want to make sure that it includes a tray where you can burn some wood chips or coal as well. This may seem counter-intuitive, but being able to use charcoal or wood pellets will help you get a smokier, more traditional BBQ taste, and can also help with that smoke ring!
If you are really going to buy a smoker, I think you need to ask some questions to yourself.
How We Picked And Tested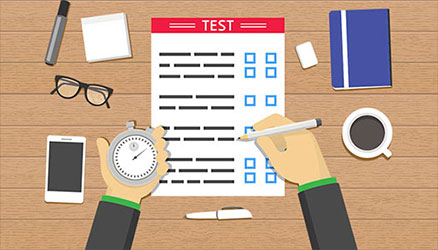 Hand-picked! To us, there is no other way.
If you could not tell by now, we are very passionate about what we do, and what we do is we grill! Our reviews are based first on our experiences cooking with the smokers: tasting the quality of the food, testing the durability of the smokers, and exploiting the features.
Second, we look at other reviews online, get feedback from renowned BBQ experts, and talk to people we know who have used the smokers and grills. There are only four of us, but we are BBQ experts and outdoor grilling buffs: nothing makes us more excited than putting a new smoker to the test!
And trust me when I say, we go to just about any lengths to get our job done right. Just last week my friends and I took a camping trip up in the mountains and we were planning on trekking a few miles to the Grand Canyon Skywalk, so we ended up having to take my pickup truck with a portable generator for night camp.
Well, with all the gear we had, all four of us could not fit in the truck and I ended up having to sit in the bed of the pickup, since I was also the one that insisted that we take my friend's Masterbuilt electric smoker. It's funny because I guess my friend did not see one of the speed bumps as we were driving up the mountains, so he hit it at about 35mph and everything in the bed of the truck jumped: the grill almost flew out the truck. I literally had to catch it from crashing on the ground, and almost flew out the truck myself!
The point is we have fun with what we do, and what we do is gain these first-hand experiences so that when you go to buy a smoker, you know the superior from the mediocre. We do not have an endorsement, nor are we sponsored by any brand, so you can rest assured that our reviews are legitimate: from one griller to another.
Our Top Ten Product List:
After long hours of testing and researching, we've finally come up with one real deal Top Ten Product List for electric smokers. We looked at over 30 features that a great electric smoker could ever have, including temperature control and clean-out convenience. Aside from our own observations, these features were derived from the information in each product's manual or specification sheet. We made sure that all of these features were ones any electric smoker user would want to have.
In addition, we also considered the price of each product. We want you to get what you paid for — or more! We know how much you value each dollar, so we've made sure that the products we chose are the bang for the buck.
To determine true user satisfaction, we looked at the review ratings of each product on our list. This helped us create an accurate and honest review for the best electric smoker of 2018. To make it easier for you, we're giving you access to our research report. All you need to do is follow us on our social media channels!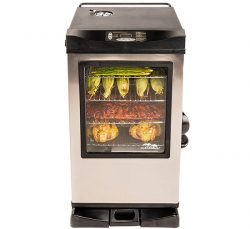 Masterbuilt 20077515
Check It on Amazon
Why we chose this as our Top Pick?
Let me tell you, when we tested this electric smoker along with other Masterbuilt electric and gas smokers, we were sure it would make it to our Top Pick. But before we jump into the review, let me tell you why we chose this as our ultimate favorite electric smoker:
After looking at thirty features for each product, this product earned the highest number of positive features on our list. It has twenty-one positive features, making it the most versatile product in the best electric smoker category.
Most electric smokers range from $100 to $600, but this smoker, despite its awesome features, came only at below $250. With a price like that, together with its features, it was difficult for us not to consider this as our top pick.
We reviewed user ratings and reviews on Amazon and found that it received its latest 10 reviews in just 5 days, previous 10 reviews in 5 days, and the early 5 reviews in 7 days. With such a fast review rate, it just shows how many people are using and loving it.
The Masterbuilt 20078715 is compact, remote-controlled and has a convenient cleanup system with its grease management feature. Despite being an averagely-sized product, it features a blue LED display which can be clearly read even under direct sunlight. Easy to use and convenient, our Top Pick is perfect for beginners and pros.
Detailed Review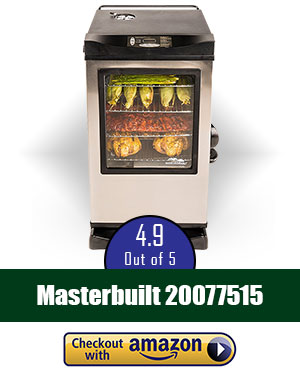 Build Quality
Our Top Pick comes with a massive 721 square inches of cooking space, which is more than what most electric smokers have to offer. This makes it perfect for large barbecue parties with friends and family. Cook as much as you want with its 4 adjustable chrome-coated racks — to give you an idea, this electric smoker from Masterbuilt can cook twelve whole chickens, two whole turkeys, twenty-four burgers, or four huge packs of ribs! It also comes with a wood chip loading system on the side so you don't have to open the doors and lose precious heat when you refill it with hickory chips. The Masterbuilt features a drip deflector, front-access drip pan, and inside insulation to preserve the heat inside, making your meats tender and smoky.
It also comes in a 40-inch version with a massive viewing window, and we're not even exaggerating about its size. With a cooking area of 975 square inches. It's actually the largest electric smoker in this review. With four adjustable cooking racks, this product can easily cook as much as twelve whole chickens in one go.
Sensor and Control
With a top-mounted digital control panel, monitoring and maintaining the temperature is as easy. Its temperature control feature only asks you to set the time, temperature, and you're good to go. You can monitor your cooking remotely from the comfort of your lounge chair.
Ease of use
We found setting this smoker up to be pretty easy. All we had to do was follow the instructions, and assemble a few items from the box including the handles and the feet. Its wheels give the unit added mobility, which is useful if you want a smoker that is easily portable. It also comes with a pan that collects all of the drippings which makes clean up a breeze. Our clean up time was significantly reduced because of its convenient cleanout features. To clean the inside of the smoker, we just mixed hot water and apple cider vinegar, and voila! We had a smoker that looked brand new!
Display
This product features a digital control system together with a blue LED display which can easily be viewed under daylight. No need for manual temperature reading with this unit — its internal thermometer reads the temperature for you and instantly displays it on the control panel.
Other features
This product comes with a warranty of 90 days, which is useful especially if you notice that your unit is experiencing some issues with its build or its material. Users who'd like to purchase this product but want additional features may opt to buy its other versions. Like we said, it comes in a 40-inch version that's slightly more expensive by forty dollars. Users may also prefer to buy the windowless smoker, but we would personally get the one with a window. Having a window lets you monitor your cooking much easier. In addition, this electric smoker comes in three color variations: black, stainless and stainless steel. Whatever look you're going for, you can find it with this brand.
Price factor
With a price tag below $250, this electric smoker is priced quite lower than most advanced smokers in its category. Despite being averagely priced, it offers more than you could ever imagine and is an investment you do not want to miss.
Pros
Affordable for its many features
Easy digital controls with LED display
Adjustable chrome-coated racks
Massive 730-square inch cooking area
Warranty
Cons
Windows need to be cleaned after use because it can get steamy quite fast
Finally
This electric smoker takes the lead in its category. While its competitors boast similar features, this smoker still reigns because of its affordable price. With a massive cooking area, this is an investment that you need for all of your outdoor smoking needs. Smoke all you want!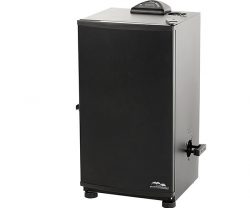 Masterbuilt 20071117
Check It on Amazon
Amazingly Affordable Smoker
For intimate gatherings, this affordable electric smoker can do the job flawlessly for you. You'll get smoky flavor every time!
Why we chose this as our Budget Pick?
Our budget pick earned the highest rating of 4.4 as well as an impressive number of positive reviews from the community. This is because of its 16 positive features, including digital controls and large cooking space. For most affordable picks, it's uncommon to find such great features at a low price. But at only below 180 dollars, the Masterbuilt 20071117 stands out as our budget pick.
This unit is a popular choice among homeowners because of its convenient features including lightweight, compact dimensions, sturdy build, and affordability. However, it lacks in terms of mobility — it does not include wheels but makes up for this with its weight of only 34 pounds. Both beginners and pros will enjoy using this product because it takes away the usual hassle that comes with electric smokers. It doesn't even use charcoal or propane anymore! It's a plug-and-cook unit that many users have praised for a long time.
Detailed Review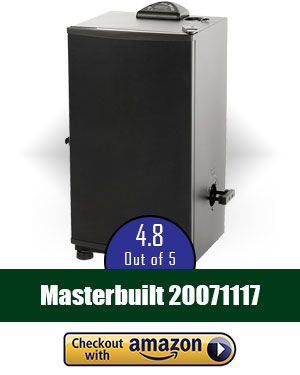 Build Quality
This 30-inch electric smoker is one of Amazon's most popular choices as rated and reviewed by users. With four chrome-coated smoking racks that are easily adjustable, you can cook as much as six whole chickens or eight packs of ribs! It also comes with a wood chip tray that gives convenience for when you have to replenish your supply without opening the door, making your foods always smoky and tasty. Its interiors are fully insulated, meaning you get the perfect amount of heat for whatever foods you are cooking. It's the kind of electric smoker that you can just plug in, set, and use!
Sensor and Control
Monitoring is made easy with the Masterbuild 20071117 Digital Electric Smoker. This product features a digital control panel which you can quickly set up to achieve your desired temperature. Monitor the temperature through the blue LED display that can be easily read even under direct sunlight. This electric smoker can be set to up to 275 degrees F.
Ease of use
It may be affordable, but that doesn't mean it's hard to use. Users, as well as our team, have had no problem setting this up. It came out of the box and had instructions, making assembly and set-up a breeze. Additionally, this product is a real set-it-and-forget-it kind of smoker. Cleanup is also less of a hassle — all you need to do is empty out the water pan after using.
Display
This electric smoker comes with a blue LED display for easy reading of temperature even under daylight.
Other features
Although users have reported no bad experiences with this electric smoker's build and quality, it comes with a one-year warranty. You could also buy the version with smoking chips so that you can smoke immediately after setting this up for the first time.
Other features
At under $180, this electric smoker is a pretty affordable choice. It still offers everything you would need from an electric smoker, and its performance is quite above average, so you actually get more than what it is actually worth.
Pros
Affordable
Compact
Fully-insulated interior
Easy cleanout system
One-year warranty
Cons
Temperature range not that high
Not big enough for large gatherings
Finally
If you're looking for an electric smoker that is within your budget, then you've found the right one. It's affordable, well-built, and delivers succulent cooking all times. Bear in mind though that this isn't a large-capacity smoker, so it might not be the best for parties.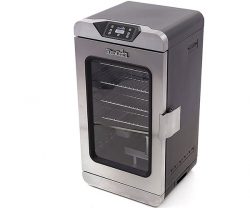 Char-Broil Deluxe
Check It on Amazon
Why We Chose This as Our Beginner's Pick?
The Char-Broil Deluxe Digital Electric Smoker is perfect for first-time users of electric smokers. We highly recommend this for people who are just jumping into the electric smoker party. At a reasonable price range, this smoker comes with several great features such as an LED display and remote controls. In fact, its number of features matches up with the other products in this review. For something so easy and affordable, this product deserves its spot on our Top Picks list.
If it's so great, then why isn't it our Top Pick? Despite its great features, it just couldn't match up with some of the items because of its review rating. We take user reviews pretty seriously at Grills Forever because we know that the best judge of a product's performance is its users.
Despite that, we still think this is the choice of an electric smoker for beginners. They won't have to spend too much time trying to figure out and put this thing together. It's already factory assembled, which takes away a lot of hassle — even pro chefs will appreciate not having to waste time setting it up. Cook all you want, whether it's beef, pork, vegetables, or even a whole turkey!
Detailed Review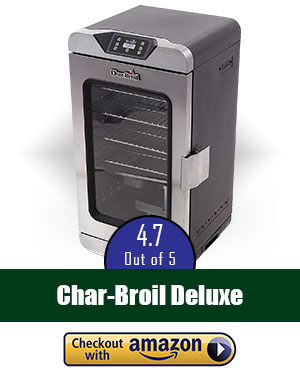 Build Quality
With an impressive cooking area of 725 square inches, our Beginner's Pick is something that will make even the beginners feel like long-time cooks! With an insulated, double-wall construction, you are assured that your temperature is always kept constant, making sure that you get thoroughly-cooked meats and vegetables each time. It has four adjustable cooking racks that can accommodate a variety of meats. The smoker itself comes with a removable food thermometer which you don't have to use. One of the great features about this product is its control panel which easily reads out the internal temperature. In addition, its stainless steel build features a locking latch to make sure your foods are locked in and sealed tight. It also has a large-capacity smoke box that you can leave to run on its own for up to seven hours.
Sensor and Control
The electric smoker comes with a temperature gauge which allows you to easily monitor the heat and make the necessary adjustments through the advanced digital control system.
Ease of use
This product comes with wheels and integrates handles for mobility. Additionally, it has an 8.5-cup grease tray which makes cleaning hassle-free. For added accessibility, it features an easy-to-refill, porcelain-coated water pan. The Deluxe Char-Broil also comes with a remote control so you can adjust the temperature from your chair.
Display
It has a blue LED light display which is readable even under direct daylight.
Other features
The Char-Broil Deluxe Digital Electric Smoker features a wide glass door that enables you to view your cooking without opening the door, ensuring that heat is kept inside. In addition, the product comes with a warranty that is valid for one year after purchase.
Price factor
A little below $190, this product is appropriately priced. It does come with several modern features which you'd find in even the most high-end products. It isn't the cheapest on our list, but it's definitely a worthy investment. If you're a beginner, you need to use only the most trustworthy products and this is one of them.
Pros
Digital control system
Affordable
One-year warranty
Easy cleanout with its water pan
Removable and adjustable racks
Cons
Needs to be covered or it will get damaged quite easily
Finally
Beginners will have no trouble using this product. Although it lacks some modern features, it does the job, but if you're just starting out, it's probably best to just stick with the basic functions first. This is perfect if you're just starting to learn how to smoke foods.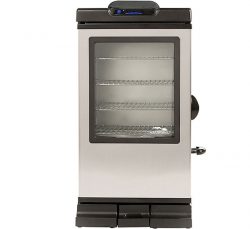 Masterbuilt 20072115
Check It on Amazon
Why We Chose This as Our Advanced Pick?
It was a tough call. The Masterbuilt 20072115 Bluetooth Smart Digital Electric Smoker surpassed our Beginner's Pick by an only narrow margin. It had twenty-one great features, which is more than the nineteen positive features of the previous pick, but part of what made us decide to rank it lower was its price. In the $300 range, this unit is a lot more expensive, which to some people may be a problem. Regardless, lots of people have favored this product, including smoking enthusiasts and beginner cooks. It gained an average rating frequency of 4.1 from over 278 user reviews. With such a high review frequency, it just shows that this product is one "fan favorite" despite its price.
As mentioned, it has an impressive number of positive features. But, what makes it truly stand out is its Bluetooth connectivity which is useful for its remote control feature. This heightens the "set it and forget it" feature because you can monitor your device from your lounge chair. In addition, it features a smart device notification sending system with LED lights, which is a good enough reason to bring it to our Advanced Pick category.
This product is perfect for anyone who loves using high-tech products that have all the latest features. We recommend this to users who have a bit more experience using smokers because it can be a bit overwhelming for first-time users. But, experienced users will have a great time maximizing this great product's efficiency, convenience, and technology.
Detailed Review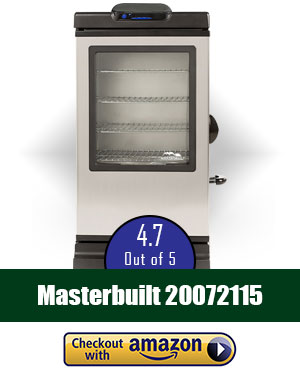 Build Quality
This product features a large cooking space of 721 square inches. It has four chrome-coated racks which you can adjust and remove at your convenience. With a steel build, it comes with a front control panel, as well as prepping space on top of the smoker so you can cook and prepare at the same place. In addition, it features a removable water pan, drip pan and wood chip tray which are all accessible in a way that doesn't interfere with the cooking process. Its adjustable door locks in heat, ensuring that your foods are cooked to perfection.
Sensor and Control
What truly makes this our Advanced Pick is its Bluetooth connectivity. It's not often that you find electric smokers that you can control from your own mobile device. With the Masterbuilt 20072115, you can turn on/off, control the temperature as well as monitor your cooking from your smartphone. Additionally, it has blue LED digital controls that can be viewed ever under the sun. The digital panel on the product itself allows you to set the time, temperature and light.
Ease of use
Our team, as well as other users, had no trouble setting this unit up. Its box comes with an instruction manual that's easy to follow, even for beginners. Also, clean up is made more quick and convenient — it comes with a front access grease pan that you can easily slide out and empty before your next smoking session.
Display
Blue LED digital display makes reading the temperature and other settings easy even under bright sunlight. If users want more convenience, they can always choose to control and monitor everything through their phones.
Other features
For those who want a bigger unit, they can choose to buy this product's 40-inch version which comes at a slightly higher price. In addition, users can purchase the Masterbuilt 20072115 Bluetooth Smart Digital Electric Smoker with a cover and a grilling set if they want additional accessories.
Price factor
This is the most expensive product on our list, but only rightfully so. It's actually surprising that this product only cost that much. Typically, products with these features would cost more. At under $300, you get high-tech features especially Bluetooth connectivity which instantly elevate the electric smoking experience.
Pros
Bluetooth connectivity – control from your phone
Blue LED digital display
4 chrome-coated racks
Large cooking space with prep area
Finally
For an advanced electric smoking experience, this is the ultimate pick. It may be expensive, but if you get excellent performance, convenience, and great tasting food each time, then it's worth the splurge.
6 Other Electric Smokers We Found Good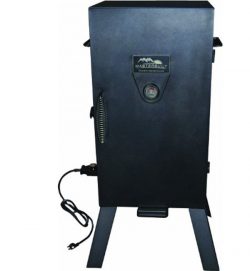 Masterbuilt 20070210 30-Inch Black Electric Analog Smoker
Check It on Amazon
Build Quality
This Masterbuilt smoker has a fairly generous smoking area of 428 square inches for cooking space, which is perfect for large gatherings. It has three smoking racks that come in handy when slow smoking. With dual-wall insulation, your heat is kept and maintained throughout the cooking process. The front-loading wood pellet tray makes it easy to replenish the wood chips without losing any heat. This electric smoker does not come with wheels for portability, but it does weight only fifty pounds, which isn't too heavy as compared to other units. Additionally, it comes with a wood-chip tray and water pan, which add smokiness and tenderness to your cooking.
Sensor and Control
This product uses a built-in thermometer to make sure that you maintain your desired temperature at all times, avoiding overcooking of meat and vegetables. In addition, it has a temperature gauge at the front of the door for convenient viewing. The Masterbuilt 30-Inch Analog Smoker can reach temperature ranges of 100 degrees F to 400 degrees F.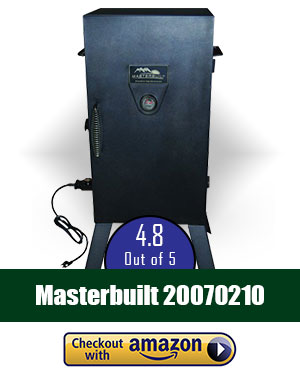 Ease of use
The removable drip pan makes cleanup extremely easy. You can simply slide it out and empty it, ready for the next use. The product comes with an instruction manual that makes it very easy to set-up without the help of a professional. Many users have said that they had no problem using it for the first time.
Other features
For users that want additional accessories with their purchase, they can opt to buy the version that comes with a 30-inch electric smoker cover and a pack of hickory BBQ smoking chips. It's slightly more expensive at around 20 dollars more, but the cover helps protect the unit from external elements. For its warranty, the product comes with a 90-day warranty that covers factory and material defects.
Price factor
Being priced below $190, this product is relatively cheaper compared to the rest of the products on our list.
Pros
Affordable
Built-in temperature control
High temperature range (100 degrees F to 400 degrees F)
Large cooking space
Cons
Does not come with wheels for portability
No digital display
Lacks set-it-and-forget-it feature
Finally
At a relatively cheap price, you can already get your hands on an electric smoker that does its job. While it doesn't have extra features that make the cooking experience a lot more convenient and enjoyable, it's a good choice if you just want an efficient smoker for basic, homestyle cooking.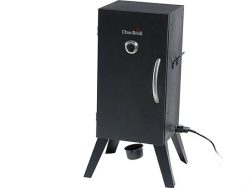 Char-Broil Vertical Electric Smoker
Check It on Amazon
Build Quality
This 505-square inch electric smoker maintains your temperature and lets you cook large amounts of food at once — it can even fit a 20-pound turkey. It has three adjustable cast iron cooking grates just in case you're cooking foods of various sizes. With insulated and double-walled interior construction, you can be assured that your ideal temperature is maintained throughout the cooking process. It also comes with trays for your wood chips and a pan for your water, which both make your foods succulent, tender and smoky. For your safety, its manufacturers have added a chrome-plated handle so you won't have to wear a glove for cooking all the time!
Sensor and Control
While this unit does not come with a high-tech display, it does come with a temperature gauge embedded into the lid. Its internal temperature control makes reading the temperature easy. The electric smoker comes with a 1,500 Watt heating element that is used to heat your wood chips.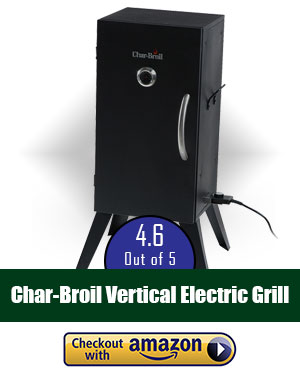 Ease of use
The Char-Broil smoker was easy to set up; all we did was follow the instructions that came with the box. In addition, we had no problem cleaning it up after using it several times. The product comes with a porcelain ash pan and grease cup, which speed up the cleaning process, so you won't make any mess as you empty it out for the next use.
Other features
For users who want the additional smoker cover, they can purchase the set, which is a bit more expensive, but well worth the higher price because it means protecting your smoker from rain and dirt. It also comes with a warranty that is valid for one year.
Price factor
At 136 dollars, this electric smoker leans toward the cheaper end of our electric smokers list. It's a lot cheaper compared to other units, even if it offers similar features.
Pros
Easy ash cleanout system
Affordable
Durable steel construction
Generous cooking area of 505 square inches
Cons
Does not have wheels for portability
No digital display and controls
No convenient wood chip refill system
Finally
You might be wondering why this product is listed seventh even when it offers great features at a of the products have, it lacks in terms of convenience, technology, and portability.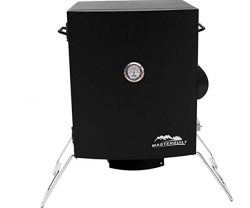 Masterbuilt 20073716 Portable Electric Smoker
Check It on Amazon
Build Quality
This 1400-Watt Masterbuilt Portable Electric Smoker can accommodate one whole turkey or a couple of hamburgers. Lightweight at 21 pounds, this small electric smoker is ideally built for outdoor activities such as camping and tailgating. Its build is fuss-free and solid, which makes sure it endures numerous outdoor conditions such as wetness and humidity. The racks can be removed at your convenience so that you can cook more food. In addition, its door has a very tight seal which locks in heat and makes sure your foods are cooked thoroughly and consistently.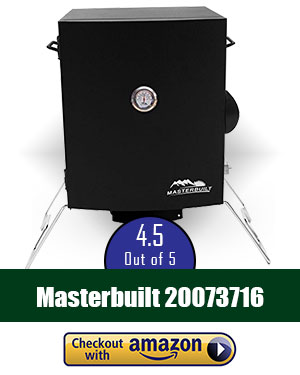 Ease of use
Compared to our other products which have digital controls, this is the kind of electric smoker which you have to set manually in order to reach the desired temperature. Setting it up even in outdoor conditions is fairly easy. It's very portable, as well, since it comes with folding legs which are useful when transporting the smoker.
Display
This product does not come with a digital display, however, it does feature a conveniently placed temperature gauge, which means you can monitor the heat consistently.
Price factor
At under $80, this is one cheap electric smoker. Keep in mind, though, that it's priced low for a reason — it's a portable pick, which means you just get the basics. Still, for a portable option, it's durable, well-powered and well worth its price.
Pros
Affordable
Portable (with folding legs)
Multiple cooking settings
Easy cleanout system
Cons
Small, not ideal for large groups
No warranty
Finally
For campers and people who like going on outdoor adventures, this should be the go-to product for them. Affordable and portable, you'll have no trouble using this wherever you are.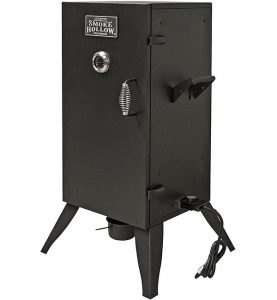 Smoke Hollow 30162E 30-Inch Electric Smoker
Check It on Amazon
Build Quality
The 30-inch electric smoker comes with four cooking racks that can easily accommodate a turkey and around two whole chickens. The cooking grids can be adjusted and removed to accommodate larger meats. In addition, it features a strong magnetic door that latches in and locks in the heat, making sure that your foods are cooked thoroughly. It also comes with a painted steel wood chip box as well as a water pan that can be easily emptied.
Ease of use
Many users have reported that they found difficulty in setting the temperature. Although the product does come with a temperature control panel that lets you choose from multiple temperature settings, trying to reach the ideal temperature takes quite a bit of time. However, when the temperature is finally reached, the product can maintain it easily. It just lacks that "set it and forget it" feature because you'll need to babysit it during the first few minutes.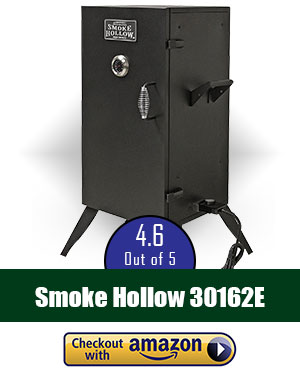 Display
This product doesn't come with a digital LED display, but it does have a temperature gauge embedded into the door for easy reading.
Other features
This product comes with side handles on both sides for portability. The product does not state that it has a warranty, but warranty can be requested through a customer service representative.
Price factor
For something with a price around $160, this is an electric smoker that's good for basic use. There's a reason why we ranked it lower than the rest, and it's mostly because of the price. For a similar price range, you can get better smokers that have more impressive features. Still, its price is affordable and it does feature everything you would need for basic, everyday cooking.
Pros
Affordable
Adjustable and removable racks
Multiple temperature settings
Solid, lock-in door
Cons
Does not have a digital display
Difficult to set up and maintain the temperature
Finally
For basic, home-style cooking, this product may serve you well. However, for its price, you should know that you can get better features with other products. Still, if you just want something that can smoke your meats and vegetables decently, then it's a worthy purchase.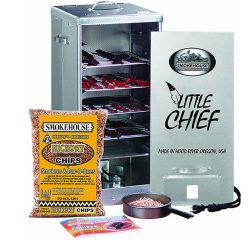 Smokehouse Products Little Chief Front Load Smoker
Check It on Amazon
Build Quality
This 450-Watt electric smoker lets you smoke as much as 50 pounds of meat or fish without having to use any burning material — it relies on a powerful heating element that can reach levels of 165 degrees Fahrenheit. Durably built using embossed aluminum, this electric smoker comes with multiple easy-slide grills that are chrome-coated. In addition, it features a flavor fuel pan at the bottom, as well as a drip pan.
Sensor and Control
This self-contained electric smoke relies on a non-adjustable heating element that can reach 165 degrees. It doesn't have digital controls for temperature variation, which means it will heat your foods at a constant temperature of around 160 to 165 degrees.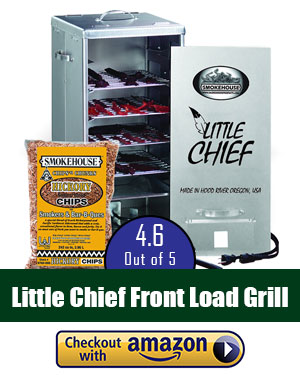 Ease of use
This electric smoker comes assembled, which is a major bonus. It's perfect for low-capacity home usage and is good as a "first electric smoker" for beginners. Users reported that they had no problem with the temperature maintaining itself, and only complained that it had a hard time reaching 165 degrees while in cold environments.
Other features
If the Little Chief is too little for your liking, you can choose to buy the Big Chief, which has more easy-slide grills, but with the same features.
Price factor
One of the cheapest items in our review list, this product is priced cheaply at under $99, which is almost half the price of most items on our list. For its low price, it delivers in terms of usability, build and functionality.
Pros
Cheap price
Easy-slide grill racks
Durable build (aluminum)
Cons
Small capacity
No digital controls
Takes time to reach the highest temperature
Finally
Although maintaining and setting the temperature is one of the main downfalls of this product, it's still a handy electric smoker that can cook several foods like steak, trout, salmon, and turkey. It's a reasonable choice for beginners, as well.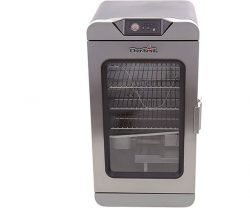 Char-Broil Digital Electric Smoker
Check it on Amazon
Build Quality
With 725 square inches of cooking space, this Char-Broil Digital Electric Smoker is big enough to cook for large backyard barbecue parties. It comes with four cooking racks that can be adjusted and removed according to your need. Its interior is fully insulated and double-walled, ensuring that heat is sealed, even more so with its stainless steel latch that ensures a smoke-tight seal. Additionally, it comes with a 8.5-cup capacity smokers box that can run for four to seven hours of smoking. A large glass door offers convenient viewing so you can check on its progress from time to time.
Sensor and Control
The great thing about this electric smoker is its digital features that are linked to a SmartChef App. With the app, you can check on its temperature, cooking progress, and so much more so that you can make sure that your cooking is always perfect. It uses internal meat probes that monitor the temperature in real time.
Do note that the SmartCheff App works only with iPhone models 4s and up which use iOS 8 and up. The app is compatible with Android phones that run on the KitKat operating system and newer.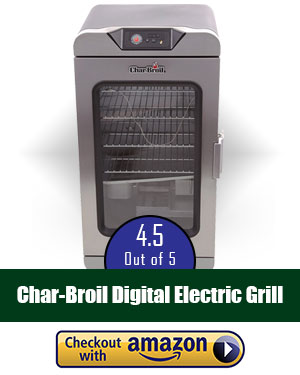 Ease of use
Setting up the Char-Broil Digital Electric Smoker is as easy as setting up most top electric smokers in the market. We had no problem using it for the first time — we simply plugged it in and warmed it up. We found that the SmartChef App provided valuable assistance during the smoking process. With the app, it was easy to set up the meal and how we wanted the settings to be. This electric smoker also automatically turns off when the cooking is finished.
Other features
The SmartChef App not only gives you instructions on how to set up your cooking and notifies you when your cooking is finished. It also offers plenty of smoking recipes which we found useful whenever we wanted to try something new. But, if you prefer using an electric smoker that doesn't need help from an app, you could always buy the basic Digital Electric Smoker without the SmartChef technology at a cheaper price.
Price factor
This certainly isn't the most affordable unit on our list. At under $170, it offers pretty convenient smoking features primarily from the SmartChef app integration. But, for its performance, you can find a cheaper alternative that offers the same results.
Pros
Insulated and double-walled
SmartChef App
Large cooking area (725 square inches)
Can smoke up to 7 hours
Cons
Connectivity isn't reliable
Expensive for its features
Finally
We ranked this last because although it offered high-tech Wi-Fi features, that was the only feature that made it "stand out". For its price, you can get a better electric smoker that has higher user ratings. The app makes it look expensive, but its performance is actually just average.
Out of Your Electric Smoker
As with anything you buy, you want the most bang for your buck. After all, you've chosen it over other major types of smokers. This does not just mean buying the best product on the market for the best price available, it also means taking care of your smoker: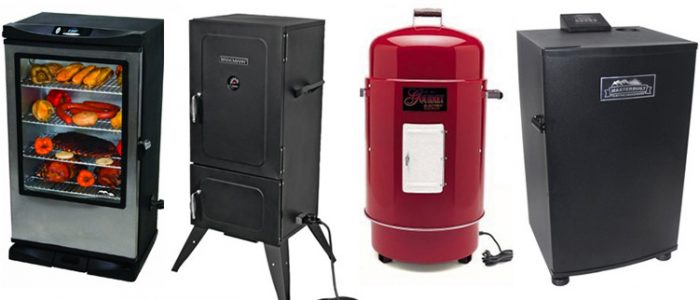 Know Your Smoker
This knowledge comes with experience: the more you cook with your smoker, the more you learn about what it can do efficiently and what it cannot. For example, while some smokers are able to cook meats at very high temperatures, these temperatures may eventually cause damage to the interior of your smoker.
Preheat Your Smoker Before Use
Preheating your smoker before using it can also help increase the lifespan of your equipment. When you put your food in the smoker before it is warmed up, the thermostat recognizes that the internal temperature does not meet what is set, and it takes longer for the smoker to reach the desired temperature, making the smoker work that much harder.
Clean Your Smoker Regularly
There are two main benefits to thoroughly cleaning your electric smoker. First, it ensures that your BBQ comes out fresh: so no odor from previous smoking sessions persist. Second, cleaning and drying the components of the smoker ensures that the smoker is operating efficiently and reduces rust. Here are some cleaning tips:
If you have a front view window, use a cleaning solution to get any fluid or grime off the window. We suggest cleaning the window after every use, as the window can also maintain odor.
Clean the interior of the smoker cabinet with a cloth, some soap, warm water, and bleach if necessary.
Frequently clean the wood chip tray. Make sure that there are no left-over wood chips from previous grilling sessions.
After every use, clean the drip tray of your electric smoker with mild detergent and a cloth.
Most electric smokers feature dish-washable grill racks. If your grill rack cannot be cleaned in the dishwasher, make sure to scrub them free of grease and any meat.
If your grill includes a meat probe, you definitely want to clean this after every use as well. Especially if you have used it to probe relatively raw meats.
If you think cleaning manually is a hassle, I recommend you to get a Grillbot Automatic Grill Cleaner. Though I do not like it as the best grill cleaner, it will certainly reduce your cleaning time & hassles. Often you need a manual scrubber to get rid of food residuals from your grill grates.
Glossary:
Water Pan: Some smokers come with water pans that are useful for several reasons. For electric smokers which have very minimal air movement inside, water pans can help add humidity into the air, which helps stop your food from drying out. In addition, water in these pans condense, adding more smoke to your cooking, giving that sticky, smoky element that improves the flavor of your food.
Wood Chip Tray/Wood Pellet Tray/Box: This comes in various terms, but most commonly, it's called the wood chip box. Wood chip boxes are used to create dishes that have unique flavors. Cooking your meat alone will not give them that rich flavor that you're expecting. Smoking woods allows you to use aromatic hardwoods that emit a strong and rich-smelling smoke.
Drip Pans and Deflectors: Drip pans collect the juices that slide off of the meat during cooking. This liquid can be used as sauce or stock. This is why some home cooks prefer to fill their drip pans with all sorts of ingredients, such as onions, carrots herbs and celery, so that they have stock that's ready to use after smoking. Aside from that, drip pans keep oil and other juices from coming in contact with the water in the pan, which can prevent evaporation.
Blue LED Display: A blue LED display allows users to see the progress of their cooking. Typically, blue LED displays show the temperature and time. Manufacturers emphasize its color blue because blue displays are much easier to read under direct sunlight.
Be Patient and Careful
When it comes to cleaning your electric smoker, or cooking food in it, make sure that you are always patient and careful. Show your smoker the love you want your smoker to show your BBQ!
Well, at long last, we have made it to the end of the electric smokers! I hope you enjoyed reading up on them because we definitely enjoyed grilling with them! Overall, I would say that the Masterbuilt brand offers some of the best electric smokers, along with the SmokinTex 1100 Pro Series Electric Smoker. But for our No. 1 Pick, we chose the Masterbuilt 20075315 because of its large grilling size, front view window, and the multitude of other features it offers.
But, if you do not have to have the window and are fine working with a smaller grill area, then we would recommend the SmokinTex 1100 Pro Series Electric Smoker because, again, it offers a quality BBQ! If you ask me personally anyway, I believe that the SmokinTex 1100 Pro Series Smoker will end up being more durable, and outlast the Masterbuilt 20075315. But, hey, that's just me!
Good luck to all the griller enthusiasts and I hope this helps you on your journey to excellent, mouth-water BBQ with the best electric smoker out there!