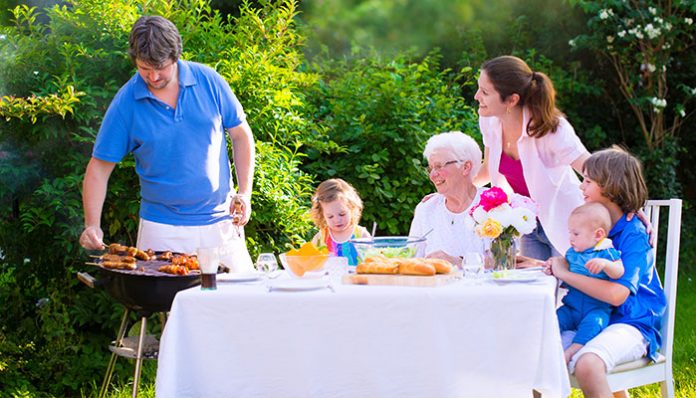 Tired of camping or heading to picnics away from home? Are you thinking that maybe you want to spend your weekend at the comfort of your own home and at the same time get the outdoor picnic feel? Then maybe it is time to get involved in backyard cooking! Backyard cooking is a great way to make some quality time for your friends and family and also possibly impress your close colleagues and jealous neighbors. So if you think that your yard needs a delicious makeover for your next summer party, then read on to get some amazing backyard BBQ ideas right here at Grills Forever.
Backyard BBQ and Grilling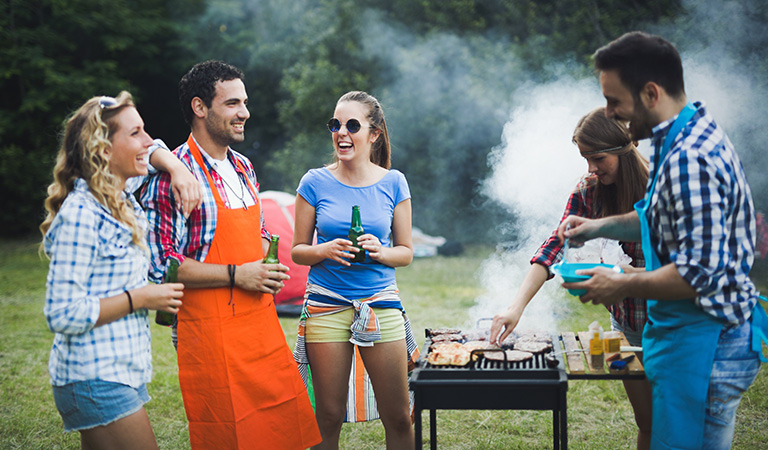 Backyard BBQs are perfect for small gatherings or a weekend family brunch and even date nights. However, to make sure all goes well, you need to consider buying good quality grills and smokers.
Gas grills: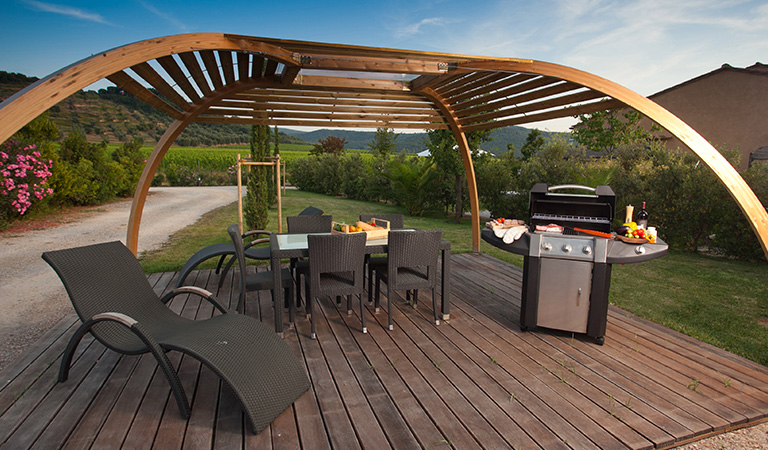 The gas grill is a very convenient backyard grill because it comes with many backyard grill parts, including thermometer, hoses, lids, pipes, grills, burner knobs and grates. Buying one at a fairly big size with more burners is always a better option because your food items, even if they are small in size, may easily occupy space inside the gas grill. In case of backyard cooking, always ensure that whatever you buy should be able to withstand seasonal outdoor heat and not start rusting easily, which could be dangerous due to the increased chance of gas leaks and explosions. Also get a gas grill cover so that it can protect the grill from rain and snow during winters. If you think charcoals are a nuisance (especially during winter) then gas grills are definitely the cleaner choice. Gas grills are also easier to setup compared to charcoal grills.
Charcoal Grills: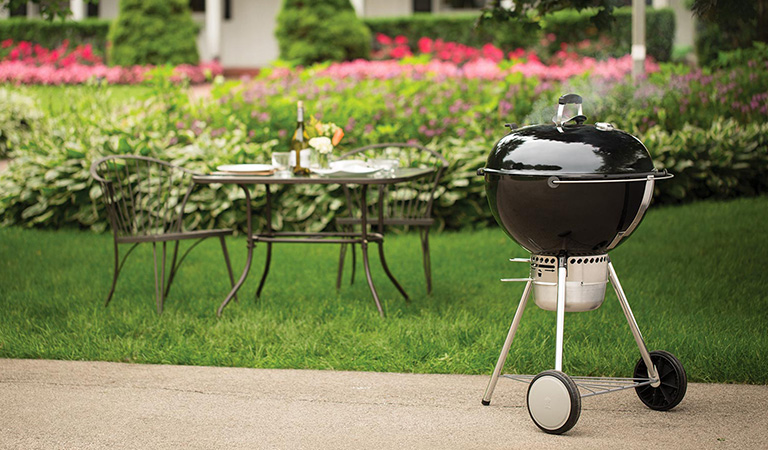 Charcoal grills are best for smoking and bringing the flavor out of the food well. Charcoal grills are also durable because of the high-quality thick layer of steel. Try to aim for charcoal grills that have a built-in cleaning system that could remove charcoal ash towards the bottom. Buying natural charcoal is better. Natural charcoal briquettes can be found in most grocery stores. Lighting the charcoal can be a bit difficult. Using a matchstick or lighter could add an unusual flavor to spoil the meat which is why using a chimney starter is a good idea. Add charcoal briquettes to the chimney starter and keep the fire on for 15 minutes. The coal will be red hot and ready for grilling.
An Accurate Thermometer: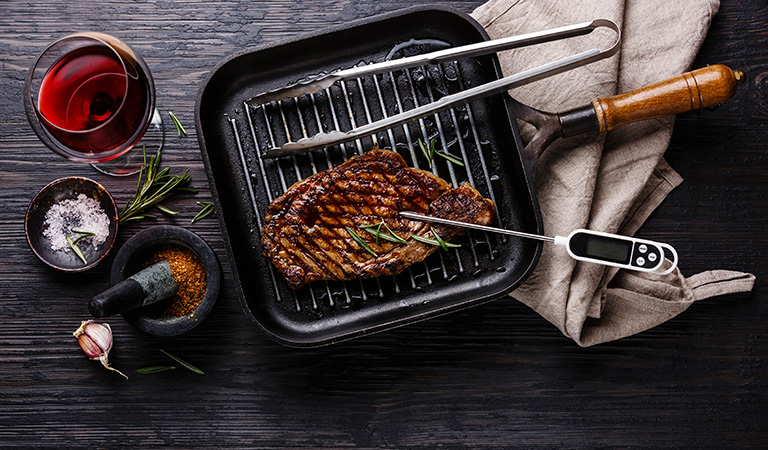 Instead of assuming that the grilling is done it is always best to check the temperature of the meat to know whether the cooking is complete. This should be done for all types of meat and all kinds of grilling recipes.
Smokers: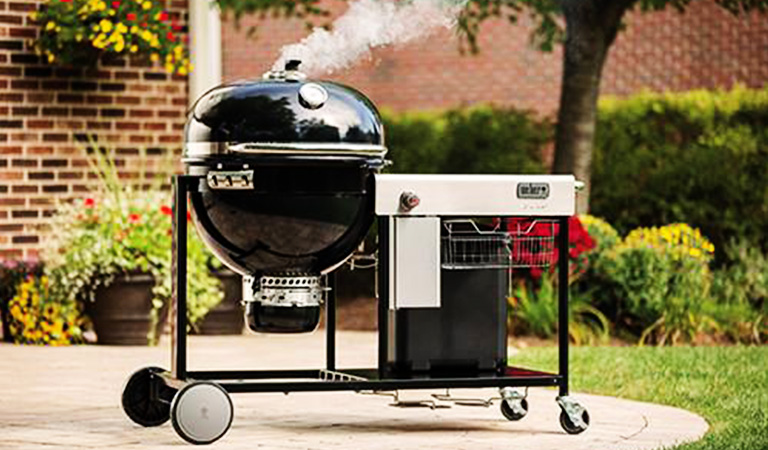 Do you like your food charred and smoky? Then you could get yourself a backyard smoker, for a few hours of slow-cooking. Buying a vertical bullet smoker has a great number of advantages. Not only is it affordable, it is also more eco-friendly and helps to keep the meat moist and perfectly tender. Buy the kind of smokers whose temperature you can control to ensure that the meat is not overcooked. One that can maintain a constant temperature of around 225 degrees F for longer periods of time is most suitable. For smokers, instead of natural charcoal briquettes, you can opt for natural lump charcoal as it allows for slower cooking, needed for smoking.
Meat Claws: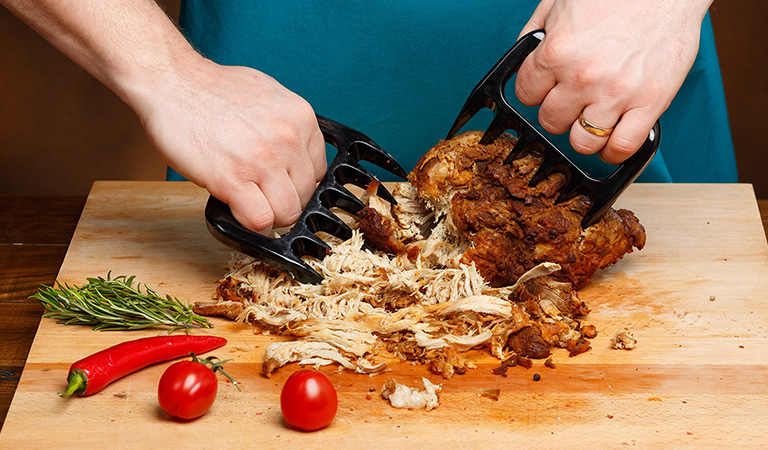 Meat claws would be suitable for handling freshly cooked hot meat, especially turkey meat, pork shoulders and other heavy large meat sections. These could be used to handle raw meat every time you apply glaze, rub or marinade so that you do not need to wash your hands moving from one piece of meat to the other.
Building a Cooking Pit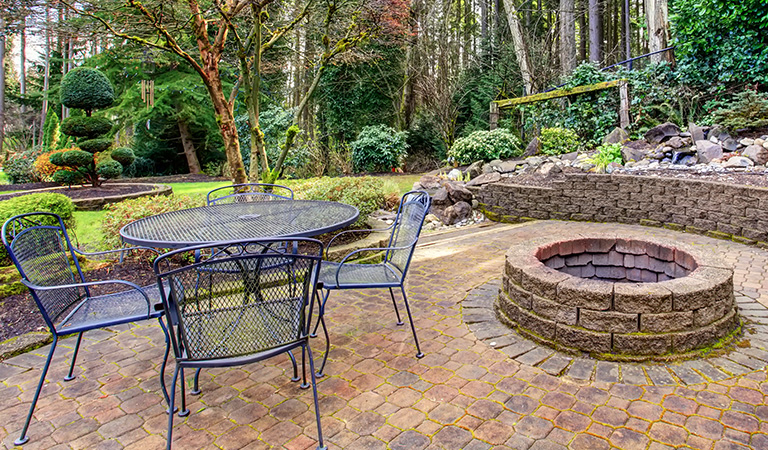 If you have a large yard and you want to do more than just grilling and barbecuing, like cooking stews or roasting whole animals, then you can build your own fire pit in your backyard. Don't worry, no science involved! Here, we have provided a list of few simple steps that can get you start cooking.
Get a few shovels, as many bricks as you can and dig in with your friends! Make sure the pit is around 3 feet by 4 feet so that the fire and pots can be accommodated.
Line the boundary of the pit with bricks. There should be no gaps between the bricks to keep the heat contained.
Scatter some medium sized river stones at the bottom of the even. This could be done with bricks as well but that would take much longer to heat up and make the cooking slow.
Line the pit with sheets of corrugated iron and some old clothes
Start a fire from the base of the pit by burning newspapers, cardboard, twigs, leaves. Once the fire is big enough add chunks of wood and logs. Keep the fire going for a minimum of 8 hours.
Get ready to cook using coal. Whether it is a large animal or a large amount of food to cook, be careful with the pans. Use heavy-duty pans that can withstand high heat for a long period of time. Avoid using aluminum pans as they can get contaminated. Connect the pans to strong ropes and threads so that they can be lowered down and pulled up easily.
Cover the top with corrugated iron, with old blankets on top and layers of dirt that you dug out in the beginning. Let the cooking go on for at least 6-8 hours. The time taking to cook depends on what meat you are cooking, the type of wood being used and also the stones used.
Some Fun Backyard Barbecue and Cooking Ideas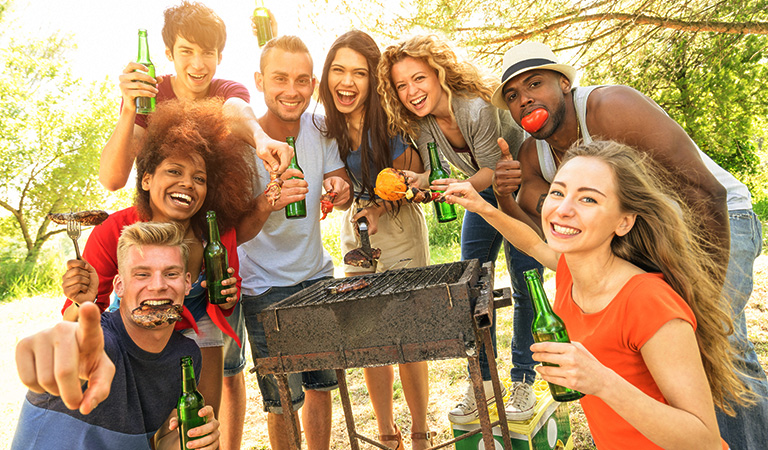 You might be nervous about your first backyard BBQ or cooking party, so these tips can surely help you impress and win over people.
Set up your table and decorate with pretty tablecloths and dishes.
If you think doing the dishes is tiresome then you should definitely opt for plastic plates and spoons, or even better, use decorated paper plates.
If you have a wheelbarrow, fill it with ice and beer for your party-lovers.
You can prepare infused water, juices, milkshakes, ice creams and fancy cocktails or small desserts to liven up the party and beat the summer heat.
You could try to add some vegetarian recipes into the backyard BBQ menu just for fun; for example, various kinds of salads, tacos and pastas.
Make your own small condiment bar. Place cups on a table and fill paper cups with mustard, pickles, ketchup, hot sauce and what not! Label them using gift tags, as this would allow the guests to know where these are when they need them.
It is summer and your guests might feel too hot, so if you do not have a pool then you can fill your stock tank with water. You can give guests paper fans for cooling too.
Keep sunscreen and bug sprays around for the guests to have an insect-free summer party.
You can let your guests know what is on your barbecue menu by writing the menu down on cardboard and hang the menu up. Make it colorful and decorate it if you want.
Add herbs to the fire pit or barbecue grill grate to ward off any bugs, after cooking.
Set up some games for the guests. Kids will love frisbees, scrabble and Hula hoops if it is a family event.
Go eco-friendly by introducing labeled trash bins; for example, paper trash in one bin while plastics in another trash bin.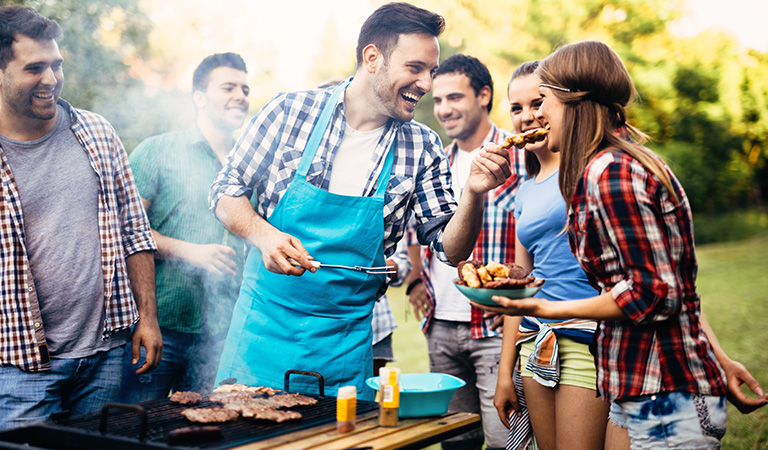 Whether it is summer or winter, cooking in the backyard is an experience everyone should have as it enhances cooking skills and allows making colorful memories with your loved ones right at the comfort of your own home. Do not miss this opportunity and go to your nearest grocery stores and start preparing!