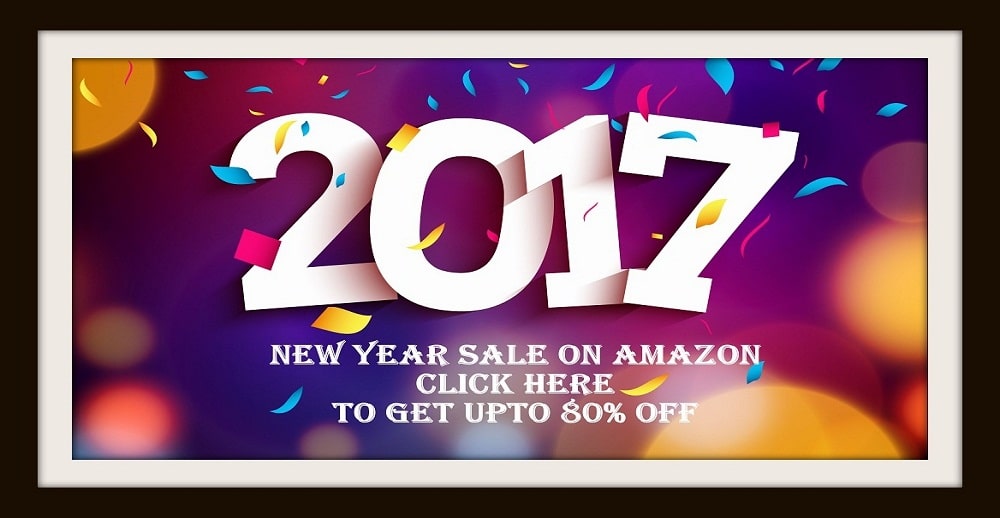 Wood pellet smokers are commonly used by many people all over the world. But when it comes to finding the best pellet smoker, making the right choice is not much easy; since a large variety of pellet smokers is available in the market. Pellet smokers can sear and cook food with the best possible tastes. They are easy to control, convenient to use and do not require you to do a lot of work. If you are looking for barbecue smokers to make outdoor cooking much better and easier,  you surely need a top quality pellet smoker.
Although it's very hard to recommend some pellet smokers as the best ones when numerous grills from the top brands are available out there, we will still try to guide you in the right direction with a roundup of top 10 best pellet grills which we have created based on our personal experiences.
Why Should You Trust Us?
We are some outdoor cooking enthusiasts who have been practicing the art of BBQ smoking for years. During the years when we were just learning how to grill using our backyard, we used to try pork butts, ribs and briskets with the Camp Chef pellet grill.  In fact, we had no clue what we were up to in those days. But after years of constant learning and research, we have now literally become the experts in it!
After tasting the real BBQs, we are now headed on a quest to help the outdoor cooking enthusiasts perfect their art of outdoor cooking. But it requires the use of the best pellet smokers in the market.
When it comes to outdoor cooking, you need a pellet smoker that does exactly what the sellers promise. At Grills Forever, we don't just come up with reviews, tips, tricks and resources but we also give our honest opinions based on our very own experiences.
Additionally, we are totally independent unlike many experts who promote only certain brands of pellet grills. All the information we provide on our website is completely unbiased and does not favor any particular brand.  Moreover, we are always updated with the latest BBQ developments to keep you posted.
Who are Pellet Smokers For?
When it comes to barbecuing, everyone has their preferred type of smoker. Not everyone will love a certain pellet smoker if there are complications in assembling and using it. However, enthusiastic backyard cooks usually don't mind to walk the extra miles for making their BBQs really good. That's why, pellet smokers are preferred because they are able to bring out the real taste of food.
Out of the different types of smokers available, pellet smokers offer the best convenience due to their thermostatic controls, just like a kitchen stove. After choosing your preferred smoking temperature, the controller automatically maintains it by continuously feeding an appropriate amount of pellets to the fire pot. It's a set and forget type of cooker. Thus, you don't have to monitor your food or be around to check every bit of smoking.
By setting a cooking temperature, the art of low and slow cooking is best achieved to bring out the real taste of food. Therefore, if you love that true inherent taste of your BBQs and don't mind about what extent you have to go to achieve it, then pellet smokers are the best fit for your backyard cooking.
Should You Upgrade or Change Your Current Smoker Grill?
Instead of relying on a gas or charcoal smoker, barbecue enthusiasts are now using pellet smokers to a great extent.
If you are ready to make an upgrade, choosing a pellet smoker is definitely the best  due to its capability of bringing out the true, intrinsic taste of food; not to mention the convenience of cooking. So if you need to take your backyard cooking to the next level in terms of achieving a truly delicious and authentic taste of food, an upgrade to the best pellet smoker is your ultimate choice.
If you are after convenience; i.e., you would like to attend to something else instead of monitoring the cooking throughout the whole cooking time, pellet smokers are the right options. These smokers are thermostatically controlled, thus allowing the cook to just set it and then forget about it. You can set a brisket in the pellet smoker, set the temperature at 225oF, and then go to the bed knowing that you'll wake up only to find a deliciously smoked BBQ waiting for you.
It's true that even the pellet smokers for beginners are a little pricey than usual. But if you are looking for a stellar-level barbecuing, you have to dig a bit deeper into your pocket. The good thing is we have never come across an outdoor smoker unhappy about their pellet smokers. In fact, we have seen so many novice outdoor cooking enthusiasts trying to come up with a real tasty BBQ using a cheap offset smoker; but only to be disappointed. With pellet smokers, coming up with tastiest briskets, ribs or pulled pork is a piece of cake.
You definitely have some good reasons to upgrade to a pellet smoker if you are after bringing about the best tastes from your BBQs.

What Makes a Good Pellet Smoker?
Mentioning a pellet smoker, what come in the mind of many people are the rich taste of BBQs, better control and convenience. And these are exactly what the best pellet smokers should give you. There are so many amazing designs and brands of pellet smokers out there. To find out the best one, you have to look into various features of a burner that can give you control, convenience, long service and great flavor for your food.
Price Factor
Everyone has a fixed budget while making a purchase. Be sure not to mix a low-quality and cheap grill with a high-quality but affordable one. While a cheap grill may seem a nice way of saving some extra bucks, it might turn out to be more expensive in the long run. You will have to replace almost every part of the grill every once in a while.
Temperature range
This is mostly dependent on your cooking type. Most pellet grills can hit temperatures ranging between 180oF and 425oF, an adequate range for smoking, baking, roasting and grilling. However, if you need to do searing, you'll need something better which may hit the 500-550oF mark. A good thermometer is also a must-have for you; otherwise, you might be smoking your food at incorrect temperatures and become disappointed with the taste.
Controller type
Keeping the right temperature consistently is essential for cooking tasty foods. For instance, if you need a tender brisket, your cooking temperature should be close to 250oF during the whole 12 hour period of cooking. This is largely dependent on the control board. Look into different types of controllers out there and their precisions. There are one-touch Non-PID, PID, multi-position and 3-position controllers currently available.
Cooking area, size and portability
There are various sizes of pellet grills, from the portable types for tailgating to the extra-large units for commercial use. Consider the cooking area and its dimension to find the one that matches with your needs and lifestyle. You need a grill that you can carry at the back of your truck for camping or partying or any other event. Its weight should be appropriate for easy lifting, with wheels to facilitate the movement.
Features and capabilities
Many pellet grills with innovative designs are entering the market almost every day. They are having attractive and operational features so as to stay ahead of the competition. While making a choice, consider the entire package, including the contemporary features and capabilities.  Check for:
Control boards with meat probe inputs
Programmable meat probes
Direct grilling options
Ancillary cooking racks
Wi-Fi capabilities
How We Picked and Tested
At Grills Forever, we are passionate about outdoor cooking. We always walk the extra mile which has already made us a reliable team. Throughout our journey from four BBQ novices to barbecuing experts, we have developed some of the best strategies of picking a pellet grill and testing it before recommending it to our audience.
We are a completely independent team of four outdoor cooking buffs dedicated to helping you get the best BBQ experiences we already have gone through. Throughout the years of building our expertise in barbecuing, we have been carrying out our own researches on different smokers. Our research also involves reading reviews and getting opinions from the renowned BBQ experts on a particular smoker or grill. Thumbs up to these outdoor cooking experts who always give us the drive to forge ahead.
After sampling a number of smokers, we check out the selected models from our friends, acquaintances and families. If we come across any model on our list, we delve into it; asking questions about their experiences with that model. In order to be sure that the feedback given is what a particular model has, we personally spare our time to test those units at their places. If the units are portable enough, we go to our place where we personally smoke a brisket or grill a pork butt to get the first-hand experience.
Every single review we've made so far is from a first-hand experience. So you can trust us without any doubt. If the unit is a good performer, we will definitely bring it out. And if it's not worth your investment, we will definitely inform you about it.
What makes our reviews authentic is that we are not affiliated to any particular brand. We are very independent and every review we give you contains our very honest opinions about that particular smoker or grill.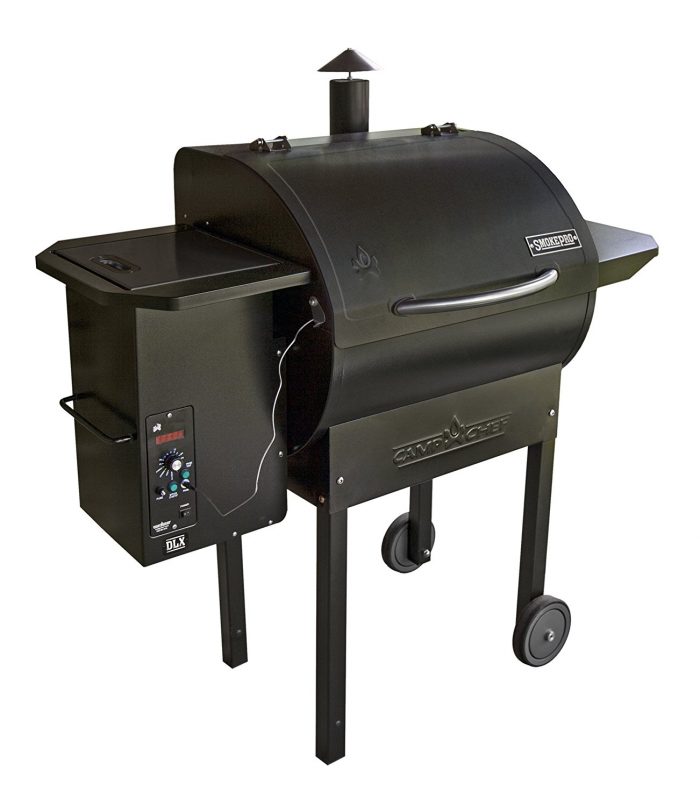 Since we are barbecuing experts, our top pick will definitely be a pellet smoker especially built for the amateur chefs. Camp Chef PG24 Pellet Grill and Smoker BBQ is built to help the outdoor cooking buffs take their backyard cooking venture to a whole new level.
We chose this as our top pick since it features tons of built-in features, especially designed to facilitate the cooking process. The fact that its price in Amazon is much higher than the other smokers of similar type is a reason proving that Camp Chef PG24 is a high-quality pellet smoker for cooks who are serious about getting the real taste from their barbecues. Let's take a good look at its amazing features.
Temperature control
In every aspect of barbecuing, temperature control always comes first. This pellet smoker comes with an in-built thermostatic control with a digital thermometer, so you can exclude any guesswork while barbecuing. It comes with temperature sensors that play a great role in keeping the temperature consistent inside the cooking chamber. Whenever a temperature drop is recorded, more wood pellets are fed into the fire pot to keep the temperatures to the set level.
It features an electric dual ignition switch plus dual temperature LED displays to show you the cooking temperature.
Cooking area
This smoker comes with a cooking area measuring 560 cubic inches, large enough to allow you smoke food for the whole family or a group. It also has a handy warming rack where you can keep your smoked food warm while awaiting the feasting time.
Digital control
Camp Chef PG24 Pellet Grill has an amazing digital controller. It gives users the advantage of maintaining both low and high temperature settings with no worries of smoking the food throughout the whole cooking process. You simply have to set your preferred cooking temperature and the heat in the chamber will be automatically adjusted.
With this unit, meat can be smoked at a temperature of 150oF for hours. You can also set the temperature to 500oF for a searing and grilling session. The heat is evenly spread using convection, thus removing cold and hot spots in the grill.
Meat Probe
When your meat is inside the grill, it's often difficult to know how it's coming along. When you open the cooking chamber, an extreme temperature change can quickly dry out your meat. However, this smoker takes care of this problem with its temperature probe in the cooking chamber. By sticking it into the meat, you can determine the exact cooking temperature and make adjustments if necessary. It allows your food to cook properly every time the grill is fired up.
Convenience
Camp Chef PG24 has a compact weight of 124 pounds. It also comes with a pellet hopper with a 20-pound capacity. So it can carry enough fuel to last for the whole cooking session. One great thing we like about this smoker is the convenience it brings to your smoking effort. You don't have to monitor the cooking process yourself since the pellets are automatically fed into the fire pot during the cooking process. Each time the temperature drops down, a wood pellet is dispensed. This convenience is impossible to find in a gas, wood or charcoal unit.
Efficient pellet use
With this unit, not even a single pellet goes to waste. Additionally, you don't have to worry about your pellets running out in the middle of cooking. The pellet hopper can hold up to 20 pounds of pellets and the digital thermostat control ensures that each pellet is efficiently used. Thus, it helps save a lot of money and allows you to smoke your food for long without refilling the pellets.
Cleaning and maintenance
If you've used a pellet grill before, you surely understand how difficult it can be to remove the ashes once done with cooking. Camp Chef PG24 Pellet Grill solves this issue by giving you an easier access to the fire pot. It also has a trap door which allows cleaning the unit with ease without digging through greases and ashes. A trap door like this is only present in highly priced units, since the feature is invaluable for everyday use.
Power outage bypass
This allows bypassing of the relight feature in case of a power outage in your home. Power outage may not happen quite often but when it does, this feature can save the hot rod from any wear and tear. It proves that the manufacturers actually did a lot of homework to design it.
Pros
Digital LED temperature control system
Stainless steel meat probe to monitor the temperature
A large cooking area of 560 cubic inches with a removable upper rack
Trap door and easier access to the fire pot for easy cleaning
Efficient use of pellets
Easy assembly with a video tutorial on the Camp Chef website
Cons
Requires a high power input to start
Finally
Camp Chef PG24 Pellet Grill and Smoker is a definite choice that any expert smoker will find very useful. Its reasonable price and amazing features make it a long-term  investment. It comes with a lot of nifty features to facilitate easier smoking, grilling and searing in your backyard. For these reasons, it's our top choice for the serious BBQ buffs.
For those outdoor cooking enthusiasts in need of a fully functional but affordable smoker, Char Broil American Gourmet Offset Smoker is definitely a good choice. This Char Broil smoker is affordable and easy-to-use, ideal for a BBQ aficionado looking for a good offset smoker.
We chose it as a budget pick because it's equipped with all the attractive features that can provide delicious barbecued food while its price is not as high as the other smokers. However, it lacks the top-notch features of the modern smokers, such as thermostat control.  Let's take a look at its features.
Cooking surface
You'd want a smoker with a large cooking area to cook enough food for a small group of people. This smoker has a main chamber with a cooking area measuring 11" X 23". Its firebox boosts the space by 11" X 10", giving it a total surface of 430 square inches. Any of these sections is ideal for charcoal grilling. The main chamber is used for smoking meat and the offset can be used as a source of smoke and heat.
Warranty
Char Broil American Gourmet Offset Smoker has a limited warranty of 1 year. This warranty has all its parts covered. The smoker is also protected against the material and manufacturing defects plus perforations. For a smoker with this price, the warranty period is pretty good considering that all its parts are covered.
Portability
This is another important aspect of a smoker considering its price. This smoker comes with wheels to facilitate movements. In addition, it has a light weight that makes it possible to carry it on the back of a truck. Due to its facilitated portability, the smoker can be carried to camping sites or to a friends' outdoor party.
Care and Maintenance
Cleaning and maintenance of this smoker are pretty simple and straightforward. Cleaning of this smoker is facilitated by the fact that the cooking surfaces are removable. It is also equipped with a clean-out exit on its end from where the ashes can be easily removed. It is compact and lightweight to place it on both sides while cleaning. Since it has no electrical components, cleaning can be easily done with a garden hose.
Pros
Two separate cooking surfaces
Easy cleaning and maintenance
Less than 50 pounds in weight with wheels for easier portability
Inexpensive despite having a number of good features available in pricey smokers
Comes with a 1-year warranty that covers all parts and manufacturing defects
Cons
There is no temperature control, cooking is done by real-time monitoring
Requires frequent cleaning and removal of ash due to its small ash collector
Rotating and turning are necessary for an evenly cooked or smoked food
In The End
Char Broil American Gourmet Offset Smoker is an ideal smoker suitable for smoking or grilling. Even though its cooking area is not fit for a large crowd, it can be suitably used for a small family. Monitoring the temperature can be made easier if it's mounted on the lid, since the smoker does not have a temperature control system. This smoker is pretty easy to keep clean and it can give a long service performance when properly maintained.
If you are just getting started with barbecuing, this smoker is very ideal for you because it is acquainted with most of the basic aspects of barbecuing. Otherwise, it's not a suitable solution for someone who wants to make a long-term investment in a smoker.  This smoker is a standard model from Char Broil, hence it has the low price.

List of Other 8 Pellet Smokers We Reviewed: The No 2 Product is Our 2nd Best Choice
The REC TEC wood pellet grill is considered by many as one of the best pellet smoker grills because of the range of functions it offers with its efficient and durable design. With dimensions of 36"x 19.5" inches, this wood pellet grill offers a total cooking area of 702 square inches. The grill is large and tall enough to hold turkeys, chickens and even a whole deer. Furthermore, the working area is supplemented with large side and bottom shelves as well as tool hooks that make this grill even more functional.
The interiors of this smoker grill are made with the highest quality materials, keeping efficient operation and simplicity of maintenance in mind. It has dishwasher safe glass lens that can be removed for cleaning with ease. The grill's grates are made of stainless steel rods with ¼-inch thickness. Along with that, the grill has 12-gauge stainless steel drip pan, 10-gauge stainless steel fire pot and a heat deflector. Similarly, the exterior of this pellet smoker is made of a high-temperature resistant powder-coat finish and has stainless steel handles. It has fool-proof lid stoppers to firmly secure the lid in place. The hopper lid doubles up as an extra warming surface.
One of the most striking features that make it the best pellet smoker is the fact that this grill uses the Smart Grill Technology™. This technology is applicable only for this model and is useful in maintaining the exact temperature at any value between 180°F and 500°F. Moving around this grill easy, as it comes with rollerblade-style wheels that have locking casters in order to position it firmly on one place.
Apart from easy usage, maintenance of the grill is another aspect that adds to the users' convenience. Most of its parts can be cleaned with nothing else than a mild soap and a cloth. The cooking grates only require cleaning with a wire brush while the drip tray is covered with aluminum foil that can be changed as required. The design of this smoker ensures that it requires minimal amount of cleaning after every use.
Key Features
Over 702 square inches of cooking area
Side and bottom shelves for extra working space
10-gauge stainless steel fire pot and 12-gauge stainless steel drip pan
Grill grates are made of ¼-inch thick stainless steel rods
Welded and coated seams for durable construction
Pros
Sturdy and durable built
Large cooking area supplemented with secondary storage
Ensures even cooking

Portable
Cons
Accessories are costly
Reaching peak temperatures is hard

The Traeger Pellet Grills BBQ155.01 19.5K BTU Pellet Grill is one of the most trusted pellet smoker grills available in the market, and you can pick this one if you are looking for a large wood-pellet grill. It has dimensions of 44" x 19", which come together to give you a cooking area of 836 square inches. This area is sufficient for holding 16 rib racks, 40 burgers or 12 chickens at once without any difficulty! The Trager Pellet Grill comes with an electronic auto-start feature, which runs on regular 110V AC household current. The users only need to press a switch to ignite the grill.
This grill has a modern heating mechanism that adds to the convenience of using it. When the igniter is turned on, it heats the pellets that feed the fire pot via the auger. This auger  creates a heat shield with the induction pan that evenly heats the surface as per the settings and ensures that the meat is thoroughly cooked. For an efficient temperature management, this pellet smoker grill has Digital Pro Controller that can be used to alter the temperature or keep it consistent while cooking as desired. The controller has a detector that keeps track of the amount of pallets fed to the fire pot. There are also manual controls that can be used for setting the temperature to high, smoke and medium as desired.
Traeger Pellet Grills are extremely easy to assemble and use. There is no need to clean them thoroughly after every use. All the grease drippings from the meat go into the drip bucket that can be disposed off easily. It is also very economical to run. To control the amount of coal that it will use, you can adjust the temperature once the grill is lit.  Both beginners and experts can use this smoker grill to cook their favorite meats without any difficulty. The grill ignites easily without giving the users any troubles, and the controls ensure that you can set the desired temperature instantly and maintain it throughout the cooking cycle.
Key Features
Over 836 square inches of grilling area
Electronic auto-start
Digital Pro Controller for temperature management
Environmentally friendly, does not produce any toxic fumes
Pros
Easy to ignite and use
Never requires excessive cleaning
Temperature can be managed and set with ease
Large cooking area and capacity
Cons
Takes time to reach the desired temperature
Consumes huge amount of electricity
The Camp Chef Smoker Pro Pellet Grill and Smoker has been created specifically and works best for the amateur chef, and it comes with lots of features that will make the cooking process simpler. It offers a large cooking space of over 560 cubic inches. It has removable upper racks and a square back that allows for greater room for cooking. It has digital controls that are one of the most striking features of this grill & smoker by Camp Chef. Users can use both the low and high settings without any worry of priming the grill. All that the user has to do is set it to the desired temperature and the grill will do the rest.
The inside of its chamber works like a convection oven, which means that there are no cold and hot spots on the grill. This lets the meat be cooked evenly and produces the most delicious food. Unlike other barbecue smokers, this one also has a meat probe. While a temperature display only gives an idea of the inside temperature, a meat probe is the most accurate way to know the temperature of the meat that is being cooked. It also utilizes the pellets put inside it with utmost efficiency. Its hopper can hold around 18 pounds of pellets, dispensing them automatically throughout the process. The digital thermostat works to ensure that they are not wasted. The smoker-grill can reach temperatures around the range of 500 F without any trouble, which makes this single unit capable of grilling and smoking with ease.
Apart from the primary cooking area, there is also the smoke stack at the back of the unit, which leaves the right side for working on. Thus, unlike other smokers, you have the entire grill grate to work with if you are using the Camp Chef Smoker Pro SE Grill-Smoker. It has a functional warming rack, and comes with an ash-catcher that allows for easier cleaning up of the unit. For beginners, not only is using and cleaning this smoker made easier, but a recipe book is also given with the unit to help them get started.
Key Features
560 cubic inches of cooking space
Duel LED Temretarure readout
Stainless steel temperature probe
Works on low and high settings
Square back for extra cooking area
Pros
Easy to setup and use
Large cooking and working area
Precise temperature management with digital controls
Sturdy construction that adds to durability
Cons
Heavier than other smokers in this glass
Pellets recommended by the manufacturer are expensive
The Camp Chef Pellet Grill & Smoker Deluxe is one of the most-trusted products currently available in the market. It has dimensions of 19.5 x 22 inches, which give you a cooking area of 429 square inches- enough for cooking 20 burgers simultaneously. It also has a secondary rack that can be used for smoking or warming with the dimensions 6 x 24 inches or an area of 144 square inches. The lid and handle of the Chef Camp Chef Pellet Grill & Smoker Deluxe are made of stainless steel that adds to their durability and quality. It uses a match-free ignition that works with electronic auto start.
This smoker has dual-LED temperature displays- one is for the internal cooking temperature while the other is to tell you the temperature of the food kept inside it. Selecting the desired temperature or smoke settings on this model can be done with ease. It automatically dispenses the pellets as they are required, which helps keep the smoker efficient and aids in optimal utilization of pellets. Additionally, this is also what helps maintain the desired temperature so that you can set the smoker to the required setting and relax while it does the rest for you. The pellet hopper used in it has a large capacity, so you can spend less time refilling and more time smoking your favorite meat.
Its warming rack gives you an additional cooking or heating space in addition to the primary cooking area. The cooking height of 32.5 inches allows you to cook a variety of meats and foods, and makes full utilization of its large area. It can work in temperatures from 160F to 400F, which gives you a large range of cuisines and dishes to cook. Cleaning this smoker is easy due to the removable ash can and the grease drain system that collect the waste automatically.
Key Features
Primary cooking area of 429 square inches
Secondary cooking/warming rack of 144 square inches
Temperature range between 160F and 400F
Grease drain system and removable ash catch pan
Dual temperature display
Pros
Large working area
No need for internal meat probe
Easy to configure and use
Efficient utilization of pellets
Durable construction
Cons
Heavier than most grills at 127 pounds
Cooking on high temperatures is complicated

The hassles of trying to bring out the real flavor from a steak is long gone. Over the past few years, pellet grills have undergone a substantial advancement to make them a suitable alternative for those who want to create restaurant-quality grills right from their backyards.
Louisiana Pellet Grill eliminates the hassles of setting up the grill fire, nasty flavor from lighter fluids and maintaining the temperatures manually.  This grill is simply equipped with push-control buttons that light up the fire automatically with just a push and enables you to set your desired cooking temperature with ease.
Moreover, you can attain temperatures not only for smoking and barbecuing, but also for grilling your steaks, hamburgers and chops. You are already aware that different cuts, such as ribs, loins, brisket and roasts require slow and low cooking temperatures, which is quite different than burgers and steaks. In order to obtain a great flavor from your steak and burgers, high and consistent temperatures are needed. That's why, Louisiana Pellet Grill has been designed to provide high temperatures as well.
This pellet grill has been designed for those who want the convenience of heating up their gas grills pretty quickly. Though gas grills heat up very fast, they are not the best choice as far as palatable flavor is concerned. However, Louisiana Pellet Grill can light up very fast and get your food ready in 30 minutes. The food quality produced by a pellet grill burning pure, natural hardwood cannot be achieved by any charcoal or gas grill. Hence, Louisiana Pellet Grill provides a great flavor to your steaks, burgers and smokes.
Its digital-controlled, centrally placed oven gives you accurate cooking temperatures from 170 F to 600 F. The probe interface included can be programmed to cook and control the temperature with high precision. A steady burning flame is accelerated and maintained by air forced into the chamber by the fan with the help of an electric ignition. The flowing air creates abundant convectional heat to bring out the best flavor of your grilled food.
You can achieve both direct and indirect cooking through the flame broiler, which also channels the grease away. The best part of this grill is that you get a wide porcelain coated surface of about 900 square inches to satisfy a large crowd. On top of that, you get a main surface of 633 square inches and an upper cooking rack of 280 square inches, which is also removable. Louisiana Pellet Grill will aid any aspiring cook to grill vegetables, burgers, steak or smoke fish, jerky and ribs any time with confidence.
Key Features
Wide cooking surface of 900 square inches
Digital control center allows heat adjustment from 170 F to 600 F

Flame broiler suits direct and indirect cooking with flame
An even 2-tier cooking facilitated by a patented exhaust system
Main grids made of cast iron and coated with porcelain
Pros
Wide cooking surface for a large group
Easy-to-use and durable
Uniform cooking heat
Controllable temperature for smoking and grilling
Uses natural wood pellet for improved palatable flavor
Cons
High electricity consumption
Takes time to attain desired temperature
6. Traeger BBQ 155.01 Bronze Tailgater Pellet Grill w/EZ-Fold Legs& Digit Thermostat
Ever wanted to arrange your BBQ party at a friend's place, but couldn't? Well, Traeger BBQ 155.01 Bronze Tailgater Pellet Grill w/EZ-Fold Legs& Digit Thermostat makes your dreams come true. The manufacturers of this grill designed it keeping portability in mind. You can take it anywhere you'd like to have a BBQ party.
Tailgater Pellet grill comes with fold legs which make it easier to load on a truck within seconds and take it with you anywhere you want. Transportation is also facilitated by its two wheels and a 61lbs weight.
The cooking temperature matters a lot for the flavor of your cooking, Tailgater makes it possible to regulate the temperature through its digital LED thermostat. The thermostat automatically controls the cooking temperature at each stage so that you can obtain the best flavor and an evenly cooked barbecue. The heating mechanism of the grill is very innovative and modern. After turning on the igniter, the pellets get heated up and supply the heat to the fire pot through the auger. The auger then creates a shield of heat with induction pan which then distributes the heat evenly according to the current settings for a thoroughly cooked food.
With this grill, you can prepare enough bites for the whole family as well as friends since it has a large grilling area, measuring 305 square inches.
Maintenance this grill is very easy and you don't have to clean it thoroughly after each use. It is equipped with a drip bucket to hold all the drippings from your meat for easier disposal. Using it is also very easy and offers a lot of convenience. You can control the coal amount used for grilling by simply adjusting the temperature after lighting it. Due to the ease of use, it suits both grilling experts as well as novices without any hassles.
Key Features
Digital LED Thermostat for easier regulation of cooking temperature
Large grilling area, measuring 305 square inches
Available in a contemporary powder black finish and a bronze lid finish
It features EZ-Fold legs and two roll wheels for easier transportation
The weight is easily manageable
Pros
Easily portable, facilitated by the EZ fold legs and two wheels
Large grilling area suitable for family and friends
Easy to assemble and use, making it fit for grilling experts and beginners
Does not need cleaning after every use.
Cons
Uses more electricity
Attaining desired temperature takes time
Camp Chef grill is simply more than just a barbecue grill. It gives you some additional features which make it easier to attain the right flavor for your barbecue without hassles.
Camp Chef Pellet Grill and Smoker was designed purposely to suit home grillers through the inclusion of some unique features to make the grilling process much easier. It is equipped with a digital temperature display which eliminates the need for guesswork as witnessed in the typical grills. This has been made possible through the stainless steel probe which measures the internal temperature of food as it cooks.
Additionally, it comes with an advanced digital temperature chip to provide a consistent temperature and smoke, hence reducing large temperature variations that can destroy the flavor of your barbecue. Starting the grill is quite easy since it comes with digital controls and an electronic auto-start ignition.
Grill cleanup has been made much easier and convenient through the Ash Can Cleanout System. This system is also patented to ensure that only Camp Chef users will get the advantage of using it. The features of the smoker and the Pellet grill range from the dual temperature sensors to the digital smoker controls.
Grilling for a large group of people, such as family and friends, is possible with this grill through the ultra-wide grilling area, so everyone will get their bite once the cooking is done. To get the best grilling performance, Camp Chef Pellets are recommended since they produce better and convenient grilling heat. The pellets are pure wood, so it is assured that your flavor won't be affected in any way.
Camp Chef Smoke Pro reveals you the secret of the award-winning BBQ cooks so that you can be a grill king as well.
Key Features
Dual LED temperature display to eliminate guessing out of the grilling process
Stainless steel to measure the internal temperature of food
Manageable weight of 180lbs and rolls for easier transportation
Uses long-lasting Camp Chef Pellets 
Pros
Comes with rolls to facilitate transportation
No guessing of temperatures, as it comes with a digital temperature display
Slow smoking so your barbecue can cook evenly and attain desired flavor
Wide grilling area
Easy to use
Does not need frequent cleaning
Cons
Needs a lot of electric power to start and use
Ever thought of finding a relatively inexpensive yet functional grill? YOYO 684 Wood Pellet Grills BBQ Garden Essential YPG-700A-1 is a real catch for you. This grill has been designed with a lot of caution by its developers for a period of 30 years to find the best essential features that a grill should have.
It comes with plenty of new BQ tricks that you will not find on other grills. The developers designed it keeping the idea of functionality as well as fashion in mind. It uses wood granules purely derived from natural wood pellets as fuel. This is particularly important to give your barbecue the flavor you long for. Its grills are built using porcelain and cast iron materials, which never add undesirable flavors to your barbecue.
YOYO Grills have a simple and innovative design. It gives you multi-fuel options to create temperature-controlled grilling possibilities. Its temperature is controlled by a LED digital system and can vary heat from 180 degrees Fahrenheit to 475 degrees Fahrenheit.  It's also very easy to use and BBQ novices will find it very convenient. You simply get the right temperature for grilling your BBQ by making an adjustment.
When it comes to cooking, the grill gives you maximum convenience through its 684 square inch grilling area. The main rack measures 25.9 inches by 19.3 inches while the extra rack measures 27 inches by 6.7 inches.  You also get the 6 in 1 cooking advantage, which includes smoke, grill, bake, braise, roast and BBQ.
The package comes with a fully detailed and precise set of instructions for easier installation. There are also video tutorials to demonstrate its assembling. The installation can take a maximum of 30 minutes or even less if you are already familiar with assembling grills.
Key Features
Digital thermostat controller
Assembly tool kit included
Stainless steel cover handle
A wide grilling area, measuring 684 square inch
A spacious storage cabinet of .52 cubic inch
Bronze-coated grill cover

Easier transportation through the swivel casters
Pros
Easy to assemble
Gives you 6 in 1 cooking advantage; smoke, grill, bake, roast, BBQ and braise
Removable grids for easier ash disposal
Gives you total control of the grilling temperature, from 180F to 475F
Wide grilling area
Portable
Cons
Requires patience to reach the peak temperature

Care and Maintenance for Pellet Smokers
Without proper care and maintenance, even the best pellet smoker is bound to have a shorter lifespan. Therefore, how you use your smoker and how you maintain it after use greatly determine how long it will serve you.  So, a thorough cleaning of the smoker should be done at least once a year. If you frequently use it, it should be done at least thrice a year.
Clean Before You Cook: Contrary to the myths in your neighborhood, buildup of carbon on lid and greasy grill grates do not have any positive impact on your smoked food's flavor. Therefore, before any cooking session, always clean your grill to optimize its performance and prevent any off-flavors. Check the grease pans or collectors before smoking. The collector could be full or overflow or attract fire. If there is a grease chute, it should also be cleaned.
Instruction Manual is Really Necessary: Before starting with the cleaning process, you should check the smoker's manual if there are any special considerations or instructions. Generally, water shouldn't be used to clean the pellet smokers; so keep your hose pipe far away. These smokers have digital controllers, a motorized auger, a fan and an igniter rod for the fire pot. These parts will be destroyed if they make contact with water. You should gently dry scrub the dirt off these parts, making sure not to disassemble any parts. Cleaning the thermostat is also very essential; otherwise, it may read temperatures inaccurately.
Exterior Components: If you are concerned about the shine on its exterior, always use dish soap, warm water and a scrubbing sponge to clean it. Also, avoid metal brush or steel wool. Stubborn stains should be removed by scrubbing using diluted ammonia or vinegar. And the water spots can be removed using unsweetened club soda.
Note that your grill shouldn't be stored idle for long. Doing so can cause the development of deformities, such as white fuzz coverage under the grill cover, which of course can render the entire grill unusable or inefficient.
What to Look Forward to
Barbecue zest is growing every year with more and more BBQ lovers venturing into the mystery of the myth-laden empire of smoking. We have spent years encouraging the outdoor cooking buffs to embrace pellet smokers, and till now, our efforts have brought about fruitful results.
As new manufacturers are setting into the market to cater the growing need of numerous pellet smokers, they are coming up with unique features to help them stand out from their competitors. This is actually a great advantage for the users, since the competition is pushing for more innovations into the barbecuing industry.
Many new developments are underway and soon will be released in the market. However, some are already with us! So here are some of the biggest things to look forward to while buying your next pellet smoker.
Wi-Fi control – Pellet grills use electronic circuit boards, which means they can feature a lot more functionalities to facilitate outdoor experience. Wi-Fi control is already being included in pellet grills, such as in the Green Mountain Grills Davy Crockett Pellet Grill.
PID Controller – Proportional Integral Derivative Controller is a recent technology that many manufacturers are yet to include in their products. It helps the smoker maintain an accurate and precise temperature while cooking.
Web-based control – this is actually an idea yet to be implemented and is intended to be an upgrade to the Wi-Fi control feature. The plan is to make it possible to control a smoker's temperature from any place on the planet as long as the smoker is connected to the internet. This will let you set your food and go to work without worries.
Apart from these new inventions in pellet smokers, the most common things to look for while shopping for your smoker include:
Digital temperature controls with temperature as high as 550oF or more
The size of the cooking area and its portability
Inclusion of programmable meat probes to check the actual temperature of your food
Secondary cooking racks
Efficient use of pellets
Direct grilling options
The price – it should reflect the features of the smoker
With the upcoming and already existing new features, you can achieve more convenience with your grill. Always look for features that can help bring out the real taste of food, and give you more control and convenience. Always remember to check out for new features still not common in the market.