What will you learn from this eBook?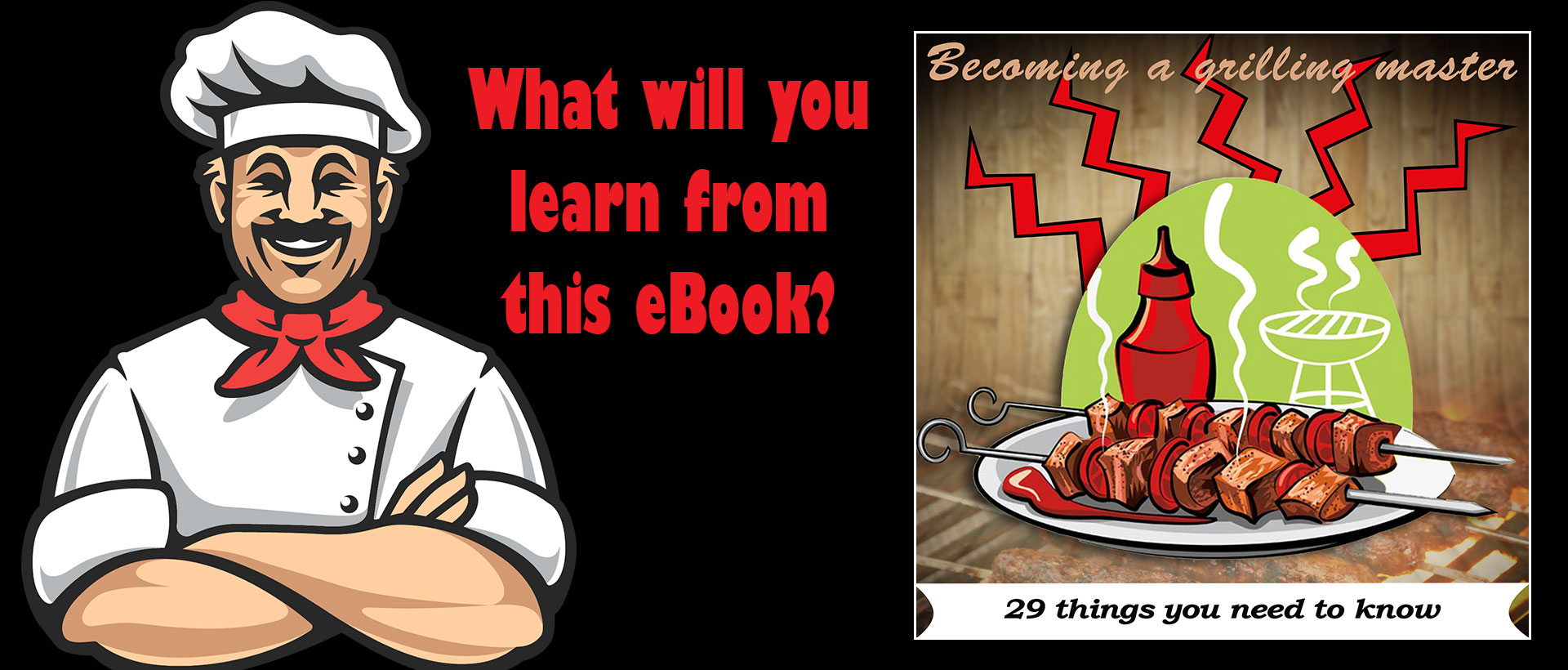 How to Become a Grilling Master
The essential guide for anybody seeking to learn how to get the maximum from their grill. You'll find everything you need to take you from your first grill session to ultimate mastery of the grill and beyond with our 29 essential tips!
"There is more to grilling than you might think, read up on the best techniques and tips from our "seasoned" experts and become a pro in no time!"
Packed full of easy to read information, this fun and engaging guide will appeal to readers of all ages and backgrounds and will make a fantastic present for that aspiring griller in your life. They will thank you again and again, and you'll get the finest grilling again and again. Win win!
Out of This World!
Learn about how to set your grill up to get the maximum benefit, find out about different grilling techniques (even the wackiest grills are covered!) and discover a number of great recipes and techniques to make your grilling out of this world!
In just a short time you'll find the confidence you need to tackle big grills and small, no more worries about not knowing what you're doing, everything you need is here! From the right grill to buy to how to bring out those awesome, unique flavors that only come from expert grilling.
Seriously Impressive Grilling
How to smoke your food is covered in depth, so you'll know your hickory from your oak in no time. There's a fool proof guide to making your own marinades and dressings, a seriously impressive skill that is easier than you'd imagine to master.
Everybody agrees that a perfectly grilled steak or vegetable kebab is a thing of true beauty, so get the right techniques to impress your family and friends. Keep them and yourself safe with our essential safety guide, astound them with the quality of your grill technique.
29 Easy Steps to Grilling Mastery
In just 29 simple steps you'll find yourself in control, relaxed and enjoying the once stressful grilling sessions. Everything you need is right at your finger tips, take the plunge and become a grilling master!